Welcome to Sycamore and Mulberry classes
The teachers in Year 4 are Jennie Owen (Sycamore class) and Gwen Tsenti and Xenoulla Thrasyvoulou (Mulberry class) .
General information:
ARCHIVE
Here is some of our home learning.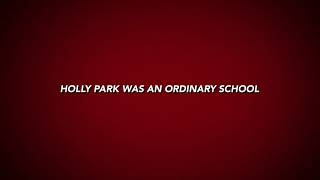 **   Watch the Super Teachers video!**
Our class reporter was Eve. She said: "We have been dividing 100 by one whole or dividing 10 by a whole number. In English we were learning about changing the end of a story like Romeo and Juliet. In art we were drawing the chimneys of a famous artist in Spain called Gaudi. We have been learning about pie charts – how they work and what they do."
Our class reporters were Stella, Priyana and Akshana. Stella said: "This week we have been learning about different things like the Tudors, the book The Devil and his Boy and length and perimeter. In the Tudor topic we learnt how Henry VII became king and how the Battle of Bosworth ended. In the Devil and his Boy we each read one paragraph and we had turns explaining what had happened. We are reading this book because it is set in Tudor times. In length and perimeter we were doing word problems where we had a shape and we had to add up the perimeter around the shape. I had a really fun week!"
Priyana and Akshama said: "We have been learning about Henry VIII, Catherine of Aragon, Anne Boleyn and Jane Seymour. We also learnt that Catherine of Aragon got divorced, Anne Boleyn for exectured and Jane Seymour died because of birth. In PE we are learning about hockey."
What we have been doing this term:
Year 4 have been exploring the time of the Tudors focusing on the monarchy and Tudor life. To support this topic, they visited the Tower of London earlier in the term. In DT they also designed and made effective packaging for their Tudor biscuits. In art the children have been studying the work of Spanish artists Dali, Picasso and Gaudi. In English they have been finding out about the plays of Shakespeare, in particular Romeo and Juliet, and have been enjoying 'The Devil and his Boy' by Anthony Horowitz. 
Last term:
Year 4 had a fantastic time at the British Museum. We saw real mummies and other artifacts from Ancient Egypt that were up to 5000 years old. We had a fascinating talk about how the Ancient Egyptians mummified dead bodies and  how they can be scanned using new technology to see exactly what they look like without uncovering them.
We have also been very busy during our art lessons creating wood blocks inspired by traditional African prints. We looked at the features of African prints and incorporated them in ours. We used string to create a pattern on our block and then we used the paint and rollers to make them very colourful. We pressed them down on our paper to create wonderful images.
Year 4's autumn term topic is 'African Adventure'. The children have explored many aspects of the geography and history of the continent and have focused on Ancient Egypt. They enjoyed their trip to the British Museum in November where they extended their knowledge by investigating the Egypt and Africa exhibits.
In English they have been enjoying the Power of Reading text 'The Village that Vanished' and a second book, 'Fly Eagle Fly'. Year 4 have also enjoyed developing their football skills this term in sessions run by Non-Stop Action.