Welcome to Sycamore and Mulberry classes
The teachers in Year 4 are Mrs Tsenti and Mrs Owen.
You can lots of pictures of the Y4 sleepover here.
MARCH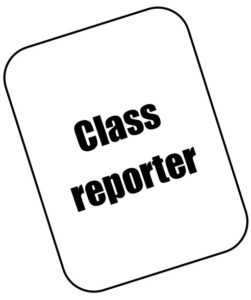 Our class reporter was Elina. She said: "At school we did Enabling Enterprise. Our challenge was to make up a new sports game using our knowledge on real sports. Then the best game won. You were also awarded points for working together in your groups which had four children in each team. Today one of the things we did was create our own card stained windows. How we did it was to fold the card in half then cut out nice shapes so it would be symmetrical. Next we used glue to stick coloured tissue paper to it for the colour effect. Also we did some boring maths test. The down part of the day."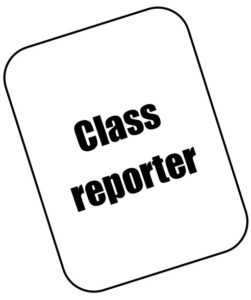 Our class reporter was Clivia. She said: "We have been learning the story of Romeo and Juliet, it was nice to read some pages about the story. We did some maths (division) it was quite fun. Also I had my flute lesson and Barnabas choir with all the year 3 and year 1. We did Bikeability, we had to do some tests with our bikes. We did history – we were talking about the Tudors and also we have been to a Tudor workshop, it was fun, interesting to see how the Tudors were living. We did soap. We learnt how to write with a feather and we had to dress up like a Tudor."
Our class reporter was Tilly. She said: "In history this week we have been learning about Tudors and especially Henry VII and his wives. Also this week we have been busy doing our display in art, I did a piece of writing and others drew Tom (the innocent boy) Snivel, Balter and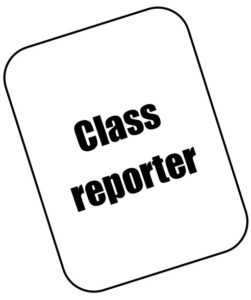 Grimly (the bad men!). It's turning out really good! In ICT we have been coding with light and it is where you have to lead lightbot to the light patch by coding. It's really fun. In PE we have been doing circuit training to try to get better at sport activities. Last week we had a book swap, everyone brought in a book and at a certain time to look at books and swap them. On Firday was the Y4 sleepover. First we got there and set up and said goodbye to our parents then we had a letter hunt with Non Stop Action, then we had Dominoes pizza! Then we had a talent show which was really fun! Then we got into our PJs and watched The Boy in the Dress which was very funny. Then we went to bed. Thanks for reading."
FEBRUARY
Our class reporter was Auguste.
He said: "In maths we have been learning about factor pairs and we had a lot of fun doing it. In  science we have been looking at herbivores, omnivores and carnivores and animal food chain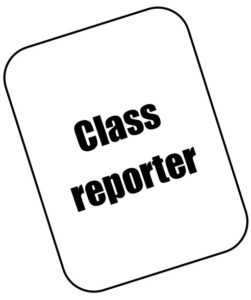 s.  In literacy we have been reading a book called The Devil and his Boy, it is a very interesting book about a boy called Tom and he travels through London although he is very poor."
Our class reporters were Tenidayo and Imran.
Imran said: "On Monday we had numeracy. We learnt about factor pairs. On Wednesday we did a swimming test. "
Tenidayo said: "This week we have been learning in science about omnivores, carnivores and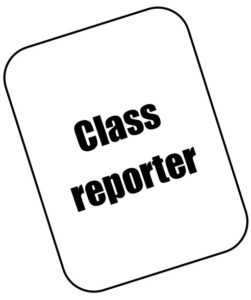 herbivores and we did a chart that we had to put the animals in their places. In maths we are multiplying and dividing by 9 and 6, it's pretty hard when you think about it but it's easy on the computers we are using Scratch to make a maths game. Me and my partner are pretty stuck on it and we need a lot of help on it. In PE we are doing tag rugby and yesterday was our last day we we had to our very best and we got the star."
This week's reporters for Y4 were Abubakar and Lily.
Abubakar said: "This week we have been learning about the digestive system in science, we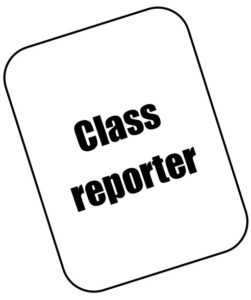 have learnt how to label things right in the digestive system. In PE we are learning tag rugby and we were playing matches against each other. In history we were learning about when the Spanish Armada tried to invade England and how there were defeated in 1588. We are doing computing and we are making number balloons. In English we were doing drama about the ambush scene in the Devil and his Boy. In maths we have been learning about dividing by one and zero. I think I am getting better now in swimming, I'm improving."
Lily said: "We have been learning to code on the laptop using the Scratch 2 programme to make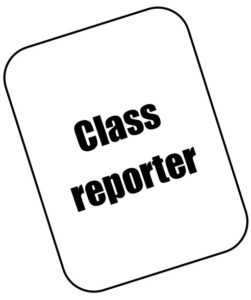 a maths quiz. For maths we have been looking at our 7 times table and been doing problem solving. In English we did freeze frame where we had to tell other people what we were thinking about what was happening. "
JANUARY
This week's reporters were Oli and Toby.
Oli said: "We really enjoyed doing things in Y4 this week. In maths we were multiplying by 1 and 0. We did that because lots of people make common mistakes. We also do the maths challenge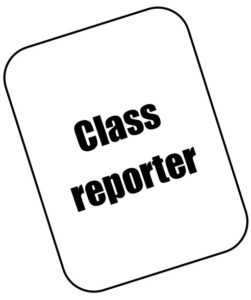 this week and dividing by 1. In English we were reading a book called The Devil and the Boy. It's fun reading this book because it gives lots of information about the characters. We also did spelling and handwriting. For PE a Non Stop Action coach came to teach us tag rugby. Also in swimming every Wednesday to February. In ITC we did a maths quiz for younger children on Scratch 2. That is called coding."
Toby said: "In PE we have been learning how to play tag rugby. We learnt the rules and practised throwing and catching the ball. In our maths lessons we have been learning to divide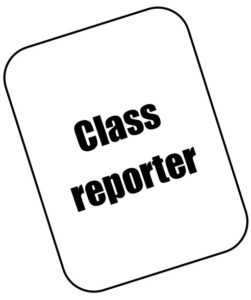 and multiply by 10 or 100. We had to solve some difficult problems writing calculations in our books. Currently we are all reading The Devil and the Boy. We made predictions about what would happen next in the story. In our history lessons we have been creating a time line for the Tudor period. This has involved cutting out labels and sticking them in the correct order in our books. In music we played percussion instruments and in Spanish we learnt how to say the names of people in our families."
Our first class reporters for Y4 were Brooke and Ellalia.
Brooke said: "In art we did weaving. In English we drew a picture of a Tudor boy and described him from a text in a book. We have been reading a book called The Devil and his Boy In maths we have been doing multiples of 10, we have been using place value counters to help us."
Ellalia said: "This week we have been learning about the Tudors. We have been mostly studying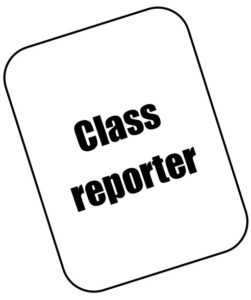 the Wars of the Roses and how the Tudor dynasty was founded. We have been reading The Devil and his Boy by a man called Anthony Horowitz. At the beginning of the second chapter we made predictions for later in the book. In maths we have been multiplying and dividing by 10 and 100. We learnt a few tricks about multiplying by these two numbers. For PE we had Non Stop Action teach us how to play tag rugby. We also went to St John's School for swimming lessons. We all loved weaving! The art supplies we used  were glue, paper plates, markers, pencils, scissors and wool. In ICT we were creating a maths quiz for young children. We found it much more exciting than usual! We were coding using Scratch."
In Science Year 4 studied what 'Sound' is and how it travels. The children experimented with different instruments to see if they could either 'feel' or 'see' the vibrations made by the instruments. They  found this very exciting! They also studied how light travels and is reflected off a variety of objects, especially mirrors; and how this can help us to choose the best materials to wear in the dark when we are are riding our bikes or walking in the streets!
In English we read three very interesting books from the Power of Reading that were chosen because they linked to our topic on Africa. The books were beautifully illustrated and the text was rich in its vocabulary. It was very inspirational and encouraged the children to be more descriptive in in their ​story writing. There was lots of drama and speaking and listening opportunities for the children to participate in. This gave the children the confidence to perform in small groups in front of the of the whole class and improved their learning skills.
This term Year 4 have had a wonderful 'African Adventure'. Through this Learning Project we were inspired to learn more about the second largest continent and some of the different countries that are part of it! We looked at the geography, language and culture of the different countries and linked it to different curriculum areas, such as, printing, oral story telling and drama. The highlight of this Learning Project was learning about Ancient Egypt and all its wonders; which culminated in a visit to the British Museum and looking at all the mummies and how they were preserved.
Year 4 have been on an African Adventure. They have used ICT to research different countries in Africa. They also read a story set in Africa. They have produced art work relating to that book.
ARCHIVE – see what Y4 got up to last year
Year 4 had a wonderful time when History off the Page came and brought the hall to life with a Tudor day. The pupils dressed up as children from the Tudor era and spent time exploring various Tudor activities. The morning consisted of weaving on small looms, making candles, writing their names with qu​ills and painting lockets. In the afternoon there was a banquet and entertainment provided by the children themselves. In a very short space of time, a Tudor dance and two plays were produced, both of which were a huge success.  The children were totally engrossed and focused in all their endeavours and were praised by the staff who ran the day.

 
Year 4 Sleepover
The Y4 sleepover was great fun. The children arrived at school at 6.30pm, made their beds up, played outdoor games in the dark with torches, ate pizza and cake, had a good sing song, performed a talent show, watched a movie and eventually went to bed!
The staff who slept over managed two and a half hours sleep! In the morning beds were packed, breakfast eaten and games played until the children were collected at 9am. It was a wonderful experience in preparation for the residential in Y5 and many of our children experienced their first night away from home and enjoyed it. Thank you to Mrs Thomas who organised it and all the staff who helped on Friday night and Saturday morning.
Our Y6 Digital Leaders have been going round the school to find out what the children are doing. Here are their reports:
This week in maths Y4 have been learning about time, decimals and fractions. In history, they have been learning about Tudor monarchs. In English, they have been writing about the book 'The Devil and his Boy'. Year 4 have also been working hard on some end of term tests.
In PE Year 4 have been doing tag rugby. In maths they have been doing equivalent fractions. Also, in English, they've been writing about Tom's adventure in The Devil and his Boy. In geography, they are learning about Barcelona and Madrid. They've also been creating backgrounds using watercolours, inspired by Salvador Dali.
Y4, this week, have been doing tag rugby in PE and in science they have been studying food chains. In art they have been making pieces inspired by Picasso. In English, Y4 have been reading The Devil and his Boy in class and have been acting about it. In maths, Y4 have been doing some work on fractions.
This term our learning project has been 'An African Adventure'. A large part of this has been focusing on life in Ancient Egypt. During our curriculum day the children drew images of important Egyptian gods, made Egyptian cuffs and collar necklaces. They also learnt an Egyptian dance and ate food that was typical of the time, for example, dates dipped in honey. The children had a memorable day as Egyptians!
Here is some of the work we have been doing this term.
In Year 4 the children were thinking about and discussing problems in the world. They looked at water and how some children in some countries around the world don't have running water and also how the water they drink is not clean and can cause disease. They also thought about countries where people didn't have enough to eat. They discussed how this didn't seem fair. They could see how this learning fitted also with our Value of the month – 'fairness'
We incorporated our value of the month and explored whether it was fair that some people have food/clean water/access to healthcare/wealth etc. and some do not. We established what the project was all about and what the global goals are and focused on a few of them – making posters to promote the issues as well as what is hoped for by 2030.