Welcome to Sycamore and Mulberry classes
The teachers in Year 4 are Jennie Owen and Emma Harrison .
Online safety
Here is an online safety workshop for parents:
Home Learning
Please ensure that children are supervised when accessing websites.

Home Learning will be deleted each week. 
Here are some home learning activities using computational thinking.
There are lots of books being read by teachers in Story Corner – scroll down the page to see the chapter books. 
Here is a parent and child history workshop: Year 4 Tudor
Tuesday July 14th
Monday July 13th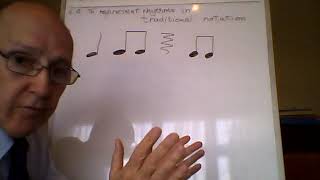 Music lessons
Here is some of our home learning.
Elsie has made a video about keeping safe online.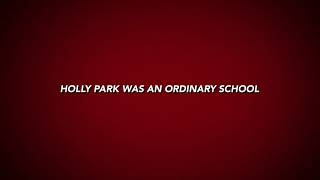 **   Watch the Super Teachers video!**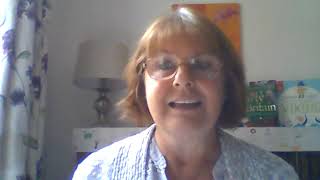 Ms Owen has recorded a message for you. 
——————————————————————-
Our class reporter was Eve. She said: "We have been dividing 100 by one whole or dividing 10 by a whole number. In English we were learning about changing the end of a story like Romeo and Juliet. In art we were drawing the chimneys of a famous artist in Spain called Gaudi. We have been learning about pie charts – how they work and what they do."
Y4 had a fantastic pyjama party in school!
Our class reporters were Stella, Priyana and Akshana. Stella said: "This week we have been learning about different things like the Tudors, the book The Devil and his Boy and length and perimeter. In the Tudor topic we learnt how Henry VII became king and how the Battle of Bosworth ended. In the Devil and his Boy we each read one paragraph and we had turns explaining what had happened. We are reading this book because it is set in Tudor times. In length and perimeter we were doing word problems where we had a shape and we had to add up the perimeter around the shape. I had a really fun week!"
Priyana and Akshama said: "We have been learning about Henry VIII, Catherine of Aragon, Anne Boleyn and Jane Seymour. We also learnt that Catherine of Aragon got divorced, Anne Boleyn for exectured and Jane Seymour died because of birth. In PE we are learning about hockey."
What we have been doing this term:
Year 4 have been exploring the time of the Tudors focusing on the monarchy and Tudor life. To support this topic, they visited the Tower of London earlier in the term. In DT they also designed and made effective packaging for their Tudor biscuits. In art the children have been studying the work of Spanish artists Dali, Picasso and Gaudi. In English they have been finding out about the plays of Shakespeare, in particular Romeo and Juliet, and have been enjoying 'The Devil and his Boy' by Anthony Horowitz. 
Last term:
Year 4 had a fantastic time at the British Museum. We saw real mummies and other artifacts from Ancient Egypt that were up to 5000 years old. We had a fascinating talk about how the Ancient Egyptians mummified dead bodies and  how they can be scanned using new technology to see exactly what they look like without uncovering them.
We have also been very busy during our art lessons creating wood blocks inspired by traditional African prints. We looked at the features of African prints and incorporated them in ours. We used string to create a pattern on our block and then we used the paint and rollers to make them very colourful. We pressed them down on our paper to create wonderful images.
Year 4's autumn term topic is 'African Adventure'. The children have explored many aspects of the geography and history of the continent and have focused on Ancient Egypt. They enjoyed their trip to the British Museum in November where they extended their knowledge by investigating the Egypt and Africa exhibits.
In English they have been enjoying the Power of Reading text 'The Village that Vanished' and a second book, 'Fly Eagle Fly'. Year 4 have also enjoyed developing their football skills this term in sessions run by Non-Stop Action.
National (last year's) Y3 Tate Project 
Holly Park Primary School is one of over 1,500 London primary schools involved in the Tate Year 3 Project, one of the world's most ambitious contemporary art projects. Explored through the vehicle of the traditional school class photograph, a vast new art work is one of the most ambitious portraits of children ever undertaken in the UK.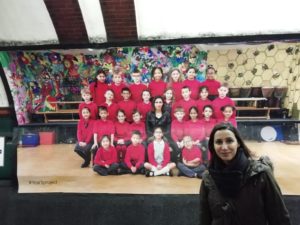 It offers a glimpse of the capital's future, a hopeful portrait of a generation to come. Last academic year, Turner Prize-winning artist and Oscar-winning filmmaker 
Steve McQueen
 invited every Year 3 pupil in London to have their photograph taken by a team of specially trained Tate photographers. They included children from state primaries, independent schools, faith schools, special schools, pupil referral units and home-educated pupils. Holly Park took part in this project. These class photos are brought together into a single large-scale installation, capturing tens of thousands of Year 3 pupils in a milestone year in their development. '
There's an urgency to reflect on who we are and our future […] to have a visual reflection on the people who make this city work. I think it's important and in some ways urgent.'
 Steve McQueen.
Both of our Holly Park Classes from Y3 last year will feature in the exhibition at the Tate which will run for 6 months. In addition to the thousands of class photographs exhibited together at Tate Britain, the Tate Year 3 Project will also take some of the classes out into each of London's 33 boroughs. An outdoor exhibition will feature individual class photographs on large billboard sites across the city. It will take place in the first three weeks of November 2019, beginning just before the opening of the exhibition at Tate Britain. The exciting news is that one of our Y3 classes was selected as only one of 54 classes who were selected from the apx 1500 classes. You may want to look out for them when you are out and about in London! Our current Y4 classes (Y3 last year) will be going on a trip to the Tate in March with their Y3 class teachers to see the exhibition.