Welcome to Maple and Juniper classes
The teachers in Year 5 are Emily Sampson and Andrew French.
General information 
International Day
Year Five visited New Zealand and India. In New Zealand they had PE and learned a traditional Maori Haka. They also learned about the Maori people. They went to India to tie in with their work on Fairtrade. They visited a village called Chembakoli where the locals collect honey. They considered the effects of tourism on the forests and how that affects their ability to collect honey.
What we have been doing
Year 5 As part of their science topic in the first half term, Y5 planned and carried out an investigation about the absorbency of materials. They had to choose 3 separate materials and soak them in water to see which was the most, and the least absorbent. Some pupils did very well, getting creative at home and uploading videos. In the Key Worker hub at school, pupils worked in pairs and made use of school resources to help them.
Year 5's topic last term was the Victorians. They studyed many aspects of this fascinating historical period and read Street Child as a set text. They also read 'The Girl who Saved Christmas'. The children dressed up as Victorian children and experienced a day at a Victorian school as part of a curriculum day.
They also took part in a virtual visit to The Victoria and Albert Museum to examine Victorian artefacts and explore the Great Exhibition.
Year 5 have enjoyed developing their football skills this term in sessions run by Non-Stop Action as part of their outdoor PE curriculum.
Y5 have been busy with Enabling Enterprise, researching Victorian inventions and dance.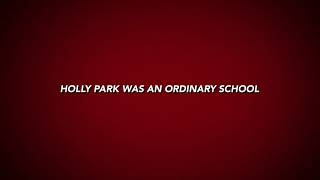 **   Watch the Super Teachers video!**
ARCHIVE
Y5 loved the virtual trip to the National Gallery and enjoyed their packed lunch too.
Here are some useful links for reading: Y5 Reading Help
———————————————————————–
Our class reporters were Talia and Ella. Talia said: "We have been writing stories that we are Odysseus. And we have been learning about Who Let the Gods Out. It was World Book Day and we brought a hat into school with things from the a book. We would keep two hats for display from every class. In maths we have been doing fractions."
Ella said: "On Friday we made our own flat breads, it only included three ingredients. All of us thought it tasted amazing. In PE we were doing long distance and short distance. When we did indoor PE we did a dance routine in our groups. Maths was extra fun, we were starting to learn decimals. Once you know how to do decimals then it's quite easy. In English we are reading a fabulous book about Odysseus, we were carrying on what we thought was going to happen next. Guided reading is super fun as well. The book we're reading is called Who Let the Gods Out, the whole class really enjoy it!"
Our class reporter was Marcel: "In English we have been reading the book Odysseus and writing letters and diary entries. In maths we have been adding and subtracting mixed numbers and basically doing fractions. In history our topic is the Ancient Greeks and we have had a workshop on that topic. An exciting activity we have done is Forest School. We made spears and did weaving."
Our class reporter was Henry. "In maths we have been learning about fractions. From Monday to Thursday we were comparing fractions and on Friday we were adding and subtracting fractions. In English we were writing a letter pretending to be Odysseus who was writing a letter to his wife Penelope and his baby son Telemachus. In art we were drawing a scene from a Greek myth we wrote. In music we were listening to songs by Stevie Wonder, Louis Armstrong and Sir Duke Ellington. On Friday the English Pocket Opera Company came and performed for us about the history of music. On Wednesday we went to Forest School. In science we learnt about gravity."
Our class reporter was Safia: "In maths we have been converting fractions into mixed numbers and converting mixed numbers into improper fractions. It was interesting. In English we have been writing our own Greek myths, in the previous weeks we have been planning them. A Greek myth needs a moral so we also need to write one, a moral tells you how life came to be or it might tell you how to behave. In art we have drawn an action scene in our Greek myths, it was really fun. We also had PSHE where we are learning about drugs, we were mainly focusing on cigarettes and alcohol and with our learning partners we were drawing posters to persuade people to stop drinking and smoking."
Our class reporter was Cecilia. "This week in PE we have been learning about gymnastics. We are especially focussing on how to turn and roll whilst moving around the space. It's been really fun! We have been doing egg rolls, pencil rolls and various other ways of turning our bodies. In outdoor PE we have been doing hockey. We have learnt how to control the ball when dribbling and how to pass properly. In computing we have been learning how to code and programme characters and design a game. To do this we use a website called Kodu which teaches us the basics or programming and coding. In maths we have been doing long division and multiplication. We have learnt how to multiply 4 digits by 1, 2 and 3 digits and we have learnt how to divide 4 digits by 1 digit. In English we have been looking at Greek myths. We have been making our own characters as preparation for writing our own Greek myth! So excited for that. As well as written work we also have been doing drama. We did stills of Perseus and the Minotaur in our table groups which was really fun! We recently had a history workshop where parents came in and our teacher organised activities for us, our parents and our friends to do. It's been fun in Maple class with all the variety of what we're getting up to!"
What we have been doing this term:
Year 5's topic this term is Ancient Greece. The children have been exploring many aspects of this period in history including some amazing Greek myths. They have been focusing on the adventures of Odysseus and have been enjoying 'Who Let the Gods Out' in class reading. To support their study in class they will be visiting the National Gallery before Easter to explore paintings depicting scenes from Greek myths. This term the children also enjoyed taking part in a writing workshop with a visiting writer, Ivor Baddiel.
Last term:
This term, our topic was the Victorians.  Juniper and Maple both put on fantastically informative and entertaining assemblies to share their knowledge with the rest of the school.  
Juniper took part in Bikeability where they improved their road safety skills and Maple class have really enjoyed going to Forest School where they have done woodwork and made catapults.
This week, Year 5 went to the V&A museum and enjoyed a workshop on the Great Exhibition as well as exploring the other exhibits.  The children thoroughly enjoyed the day and their behaviour was a credit to the school.
They have been studying many aspects of this important historical period and have been reading Street Child as a set text. They have been experimenting with different types of printing in art.