Welcome to Maple, Juniper and Hawthorn classes
The teachers in Year 5 are: Mr Carini, Mr French and Miss Harrison (while Miss Mountford is on maternity leave).
MARCH
Our latest class reporters were Salma and Vicky.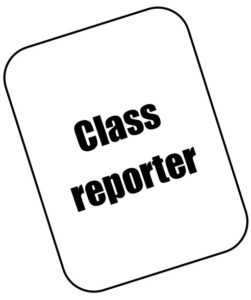 Salma said: "During this week Juniper class have been learning how to work out fractions of amounts in maths but mostly we have been doing tests because it was assessment week. Also in English we have been writing quatrains which is a poem with only four lines. On Thursday we had some visitors from Enabling Enterprise. We had to create our own sport and present it to the class. In PHSE we learnt about media for example YouTube. In PE we also did dancing with Non Stop Action and football with the FA coach. Another interesting this we learnt was the Victorian match girls and how they went on strike for their rights. This week has been great."
Vicky said: "I have been learning in class this week all about poetry. My group and I wrote a funny, silly story (poem) called Jack and the Beanstalk. We also wrote a poem about the four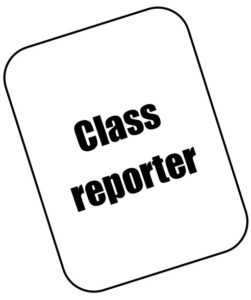 seasons. I put my ideas down on a post-it note then I wrote the poem in my book. In maths we have been learning about cubed and squared numbers eg 4²=16 (4×4=16) 4³=64 (4x4x4=64). In PE Non Stop Action taught us some dance routines something about eg marshmallows  (it's a very girly dance). Also we learnt Spanish dancing, which was fun! (flamingo)."
Our latest class reporters were Sienna and Alice.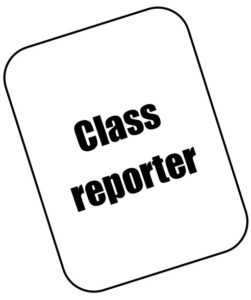 Sienna said: "We have been practising our assembly and so far we have been doing good. We have also been doing fractions, we have been adding three fractions and for me it was quite hard. Also in PE we are making a dance about the Nutcracker with different sweets and I'm a knickerbocker glory. Also in PE we've been doing contemporary dance. In outdoor PE we did map reading, we made instructions in a group and gave it to another group for them to follow and find our object we had hidden."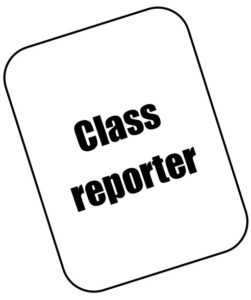 Alice said: "We learned how to find fractions out of a number. During this week we've also been doing maths tests. In English we have been writing our own Haiku poems. Haiku poems are Japanese poems with three lines. In outdoor PE we've been doing football with an FA coach. in PSHE we've been thinking about value for money. We also had Victorian Day when we came to school dressed as Victorian children. It was set like a Victorian school and teachers were really strict! And on Friday we had the Pollution Solution where Nic and Laura came in and taught us how we could save the world!"
This week Year 5 experienced a day at a Victorian school and dressed up in Victorian styled clothes for the day.
The children took part in lessons such as handwriting and times tables chanting and the children had the opportunity to experience the harsh discipline  of the past.
The boys were taught technical drawing and the girls were taught sewing and they discussed how equal opportunities have moved on since Victorian times.
The children also took part in Victorian games like marbles and snakes & ladders.
Our latest class reporters are Qaseem and Jasmine.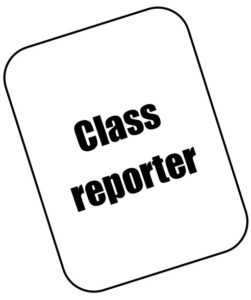 Qaseem said: "This week we have been learning about fractons, Oliver Twist and dancing. First we did fractions with different denominators. Second we Oliver Twist for our English – we read the book and then we wrote it from one part. And last dancing for PE, we did different dances like spirie which is when you twist your hip."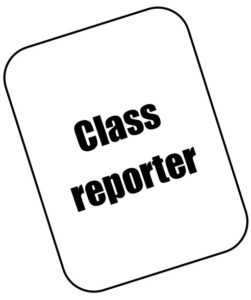 Jasmine said: "In class we have done some very exciting things. In maths we have been adding fractions with different denominators. We also went to Friern Barnet School and learnt how to do percentages, decimals and fractions. We watched this animation called Flatlife. We wrote our own scene based on the characters. In PE we have been spending time with the FA and learning good techniques in football. Also we have been doing dance with Non Stop Action. We had World Book Day and we did a reading carousel. ICT has been interesting. We have been doing Spellodrome, Mathletics and Prodigy. We also had our book swap. That was an interesting week!."
FEBRUARY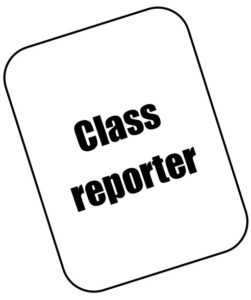 Our class reporters were Charlotte and Freya.
Freya said: "First we finished Street Child and it ends slightly sad and happily, we met Dr Barnado in the story. As well we watched some clips about Dr Barnado's life and how dangerous it was to be working in a coal mine as a child. We also learnt about mixed numbers and fractions and how to change them back and forth. In English we wrote a letter to Shrimps, a character from Street Child. In PE we have been learning about netball and dance. At school we also drew scenes from Street Child. In Spanish we're learning about clothes like falda which means skirt and pantalones which means trousers. In music with Mr Hogan we focused on singing and how to do it properly. We also did our marble treat which was graffiti art and sports."
Charlotte said: "This week in English we have been writing a letter in role as the main character in the book we have been reading Street Child. We were writing to Shrimps one of the main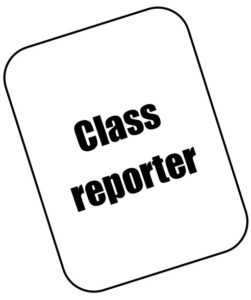 character's (Jim) friends, but Jim wasn't going to give Shrimps the letter as Shrimps passed away earlier on in the book. In maths we have been learning about improper fractions and mixed numbers and how to convert them into each other both ways. An improper fraction is a fraction where the numerator is larger than the denominator. A mixed number is a whole number with a fraction beside it which is left over, usually from when you converted the improper fraction into a mixed number."
Our class reporters were Mae and Kareena.
Mae said: "In English we finished reading Street Child and we have to plan our letter; we did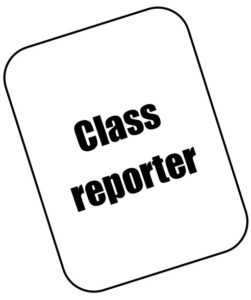 our first draft and now we are editing it. We also did, in maths, mixed number/fractions and improper fractions. We also did RE and did religions and symbols. "
Kareena said: "Fractions in maths – we've been doing mixed numbers and improper fractions.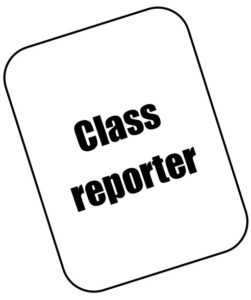 In English we've been doing Street Child (writing a letter). In PE we have been doing basketball (and Just Dance). In ICT we have been working on factfiles on Victorian inventions. And at last but not least, DT, we have been printing in the style of William Morris, an artist in the Victorian times."
The Y5 class reporters this week were Lilly-Ella and Helin.
Lilly-Ella said: "In maths we have been learning about fractions and what they are equivalent to! We also made poems inspired by The Street Child. It's about a boy who goes to a workhouse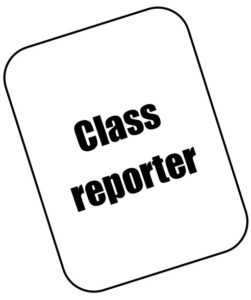 with his mother where she dies. Jim is there lonely until he makes friends with a boy called Tip. On Tuesday we performed our class assembly about the Victorians and their great inventions. Did you know that ice cream was invented then? A few days after that we made posters on different countries that were in the British Empire. To finish the week off we had a maths workshop run by Miss Owen."
Helin said: "This week Y5 had their maths workshop, Miss Owens was leading the workshop and my class really enjoyed it. Hawthorn class has been learning about mixed fractions and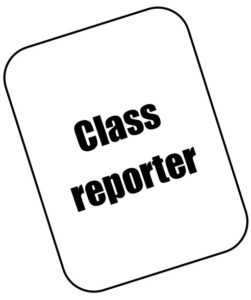 equivalent fractions. In history we have been learning about the Victorians. In science we have been learning about properties and materials and what happens to particles in gas, water and air. In PSHE we have been learning how to keep a budget for when we're older and what is a budget. "
JANUARY
Our class reporters this week were Melisa and Eva.
Melisa said: "In maths we have been learning about fractions and how to simplify them. We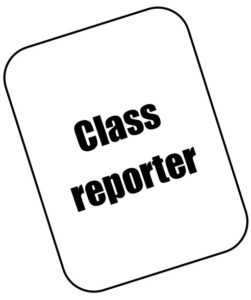 also made a fraction wall and stuck it in our books. In English we have been reading Street Child. It's about a boy called Jim whose sisters are sent away to live with other people. Jim then sets off to find them. In history we have been learning about the Victorians, we wrote diary entries for either a rich Victorian child or a poor child. In geography we have been learning about the British empire."
Eva said: "In maths we have been learning about fractions, fractions are segments of a whole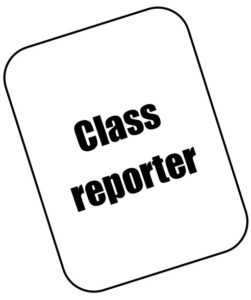 shape like a pie. In outdoor PE we were learning the basics of netball/basketball. In ICT we were making Victorian invention factfiles. Me and my partner did the chocolate Easter egg. We found out that it was created by Frys in Bristol. The boss was Joseph Starrs Fry. In history we have been learning about the Victorians, I'm not going to say any more because it is linked to English and Geography. In geography we were looking at the countries that made up the British Empire."
Our first Y5 class reporters were Romaisa, Aneesha and Harry.
Romaisa said: "In English we are reading The Street Child, we did some drama on a particular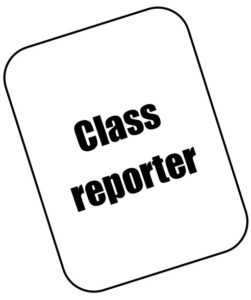 scene and wrote a letter to a character in the story (in role). The Street Child is a Victorian story. In maths we learnt about area and perimeter. Perimeter is the length of the outside of a shape, area is the space of the inside of a shape. In science we tested six different materials – salt, a paper clip, a can, Playdough, a sponge and a pencil. In outdoor PE we did basketball and leaned how to dribble with the ball. In indoor PE we did dance. We also learned about  Queen Victoria's life. In Art we drew designs in Williams Morris style with Miss Kelly. Last but not least we planned some ideas for our class assembly about Victorian inventions that we still use today eg the telephone, ice cream and lots more! And this was Juniper class's fantastic week!
Annesha said: " Welcome to the Hawthorn class report! Last week we did some maths about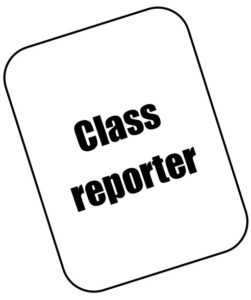 area after learning about perimeter. We also did English – writing a letter to Ma from the street child in role as Emily and Lizzie. We did printing a section of a sketch we did in our sketch books after covering them in paint. I hope you like this report – it's the first one so it'll only get better."
Harry said: "In maths we have been doing some work on area and perimeter. Area is the space inside a shape and you find it by times-ing the width by the length. Perimeter is the length of the lines of a shape and you find it by measuring it. We have been doing this work on sheets and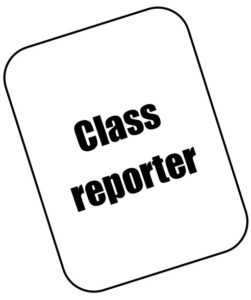 computers. In English we are reading Street Child – it is about a boy and his family living in poverty in the Victorian London era. One of the activities we've done is writing a letter as one of the two sisters to their mother and brother asking them if they're ok. Another activity we did was a freeze frame from a  scene from the book. This week's was our last Forest School in the woods but it was really good! We go to make bows and arrows. It was really cool and we even got to customise our bows and arrows. The way we got arrows was by looking round the forest to find the perfect stick. In science we did a test on six different objects and we had to test if they were hard or soft, a conductor, magnetic or soluble (if it ddissolves in water). This week has been fab!"
Congratulations to Miss Mountford who had a baby girl on January 2.
In PE year 5 have been developing their skills in hockey in sessions led by Non-Stop Action. They have been using passing, tackling, shooting and dribbling skills in mini-games. Towards the end of term we took a week away from our usual timetable to take part in an Enabling Enterprise week. The children had to create their own board games based on snakes and ladders. They had to include maths problems to solve in order to progress in the game. The children produced some fantastic games and really enjoyed the week.
Year 5's topic this term has been Ancient Greece and we spent a lot of time exploring some of their amazing myths, particularly 'The Adventures of Odysseus'. One of the highlights of this topic was our visit to the National Gallery in Trafalgar Square where we had the opportunity to look at some of the famous paintings that depicted scenes from the myths we had been reading. One of our favourites was 'Perseus turning Phineus and his Followers to Stone' by Luca Giordano. We even got to re-enact the scene in front of the actual painting!
We focused on the adventures of Odysseus and the children created maps of his travels. They have also created mythical creatures to include in their own myths. In art the children have created clay pots based on Ancient Greek designs. They also enjoyed a trip to the National Gallery earlier this term where they explored paintings of Greek myths. We have also studied other aspects of Ancient Greek history such as Athens versus Sparta, the Olympic Games, Greek inventors and thinkers, and the Battle of Marathon.
This term Year 5 have been learning about Ancient Greece and the Highwayman
Displays in the classroom reflect the poetry and drawings they have done connected to the Highwayman poem. Also they have learnt about various parts of the Odyssey.  Their displays in the classrooms also show ICT work they have done to both  research and present work on Ancient Greek thinkers.
ARCHIVE – see what Y5 got up to last year
Review of the Year
Well done to all the pupils and staff involved in the Y5 review this week. We all got to see what a very busy year you have had – learning about: Ancient Greeks, Victorians, Space, gymnastics, outdoor PE, as well as three fantastic days away at Gilwell Park. Thank you to Ms Owen, Miss Biggs, Mrs Hurry, Mrs Phillips and Miss McTaggart for making sure it all ran smoothly. We all enjoyed it.
In maths we are learning about angles. To help the child​ren to understand this concept, they have made their own giant protractors and accurately labelled the degrees from 0-180. 
The whole school took part in Enabling Enterprise challenge day!  The children worked in groups to research, design and manufacture a brand new greetings card. They learned about profit (and in some cases, loss!) as well as honing their leadership and problem solving skills. Here are some pictures of Maple Class.
This term year 5 have been learning about the Victorians. A real highlight of the topic was our recent Victorian Day. The children dressed up in Victorian style outfits and enjoyed a variety of activities throughout the day. These included: writing with quills and ink, making greeting cards by quilling coloured card, taking part in drill practice as well as trying a selection of traditional indoor and outdoor games. 
All of the children have loved reading 'Street Child' by Berlie Doherty. Lessons have included lots of fun drama activities, writing persuasive letters about the conditions in the workhouse, writing a sample chapter in the style of the author as well as learning about the origins of the charity Barnardo's.
Our focus in maths this Spring has been fractions, decimals and percentages. This is an exciting time at Holly Park for maths teaching – and we have really enjoyed exploring these concepts with a variety of practical resources. The children have also continued to develop their reasoning and problem solving skills in lessons.
This half term the children have been taught outdoor games by coaches from Non-Stop Action. In these lessons the focus has been fitness; the children have been learning more about stamina, agility, strength as well as the importance of warming up properly.
As part of our English lessons, the children acted out scenes from the focus text: Street Child.
In a recent spelling lesson, the children used dictionaries to create word webs.
We are focusing on gymnastics in indoor PE this half term. In outdoor PE we have worked with Non Stop Action. 
The children made 'follow on' maths games for fractions, decimals and percentages. The children have been using lots of practical resources to help them to understand fractions and percentages. 
In science we have been learning about materials. This lesson was to understand how some materials dissolved in a solvent to form a solution.
In spring 1 our art topic was sewing! The children learned how to use running stitch and cross stitch. In the final lesson they used a variety of materials to create small cushions.
Our Y6 Digital Leaders have been going round the school to find out what the children are doing. Here are their reports:
For their Learning Project, Year 5 were learning about space and planets. In maths they have been learning about decimals and fractions. In PE they have been doing tag rugby and fitness. In RE, they have been looking at the life of a monk. They also have a great new display about the highwayman.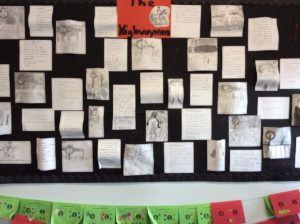 This week year 5 have been practising stitching and in maths they have been working on percentages. In PE they have a Nonstop action coach who does PE with them. In English year 5 have been writing their own version of Street Child.
This week in PSHE they have been learning about helpful and harmful drugs and smoking. Also in maths they have been learning how to add fractions and decimals.In English they have been writing a persuasive letter about street children and in art that have been sewing. They have been learning about dissolving and evaporating in science. In P.E. they have been doing netball.
Year 5 have been working on improper fractions and mixed numbers. In English they have been working on a book called Street Child then they were writing from a child's point of view. In science they worked on dissolving different materials. Also, in art, they have been doing some sewing.
This term Year 5 had a fantastic time learning about Ancient Greece. In November we had great fun on our curriculum day. The children dressed up as Ancient Greeks and enjoyed tasting Greek food. During the day, the children learned about Archimedes Principle and had a competition to float a boat containing marbles. They also made Greek theatre masks. 
A real highlight was our trip to the British Museum in December. It was very exciting to see the original Greek pots, some of which are over 2000 years old. The children enjoyed using iPads to explore the Parthenon Gallery by playing an interactive game.
Here is some of the work we have been doing this term.
Enabling Enterprise
The Y5 Navigators attended a trip at UBS Bank that was run by Enabling Enterprise. The children worked in teams for a client, investing money in a fast-paced trading challenge.