Our Reading Intent
'When I read great literature, great drama, speeches, or sermons, I feel that the human mind has not achieved anything greater than the ability to share feelings and thoughts through language.' James Earl Jones
At Holly Park, we provide our pupils with a rich and diverse reading curriculum that aims to strengthen our children's engagement with reading throughout their time at primary school. The regular teaching of de-coding skills develops fluency; while exposure to a wide range of texts and literature helps foster a love of reading. 
Our purpose is to:
Support pupils' progress in reading all through the school (de-coding and comprehension).
Ensure a range of genres are covered which include poetry, fiction and non-fiction.
Expose pupils to a diverse range of literary characters that reflect the school community.  Pupils should be able to find familiarity and see reflections in the lives of the people they read about with their own – as well as experience those of others'.
Allow pupils to make meaningful connections by creating links to topics and other subjects taught.
Stimulate class discussions.
Make reading enjoyable, for staff and pupils.
Create a community of readers at Holly Park School.
At Holly Park, we intend to foster a lifelong love of reading, amongst all children.  We aim to inspire a habit of reading widely and often and intend children to be exposed to high quality texts from a wide range of authors and genres in order for them to develop individual tastes and preferences.
We want our children to build a wide vocabulary throughout their time at school; to have a love of language and to enjoy experimenting with words and their power.
We believe that enthusiasm for and a secure knowledge of these literacy skills are crucial to a child's education and will equip them with vital skills for the future.
Promoting A love Of Reading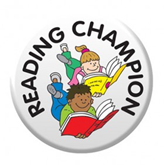 At Holly Park we have Reading Champions whose job is to help promote a love of reading across the school and support the Reading Key Leader with choosing books to add to our reading lists.
The Holly Park Reading Champions are here to do exactly what their name states – champion reading!  Although led by Ms Sampson, pupils have chosen what they would like their role to entail this year and they are raring to go.
Firstly, they want to focus on the choice of books purchased and made available for pupils; they feel it is important that we really have a broad range of styles on offer.
Secondly, they would like to run some lunchtime book groups where pupils can come and enjoy a range of stories and books based on a theme – first up is going to be spooky books.
Lastly, they are going to be  spreading their love of books and reading by helping draft, write and edit the termly newsletters, started by Ms Sampson last year. There are also plans for another video too!  It is  going to be a  book-burstingly busy year for our Champs and we cannot wait to see what they achieve.
We have regular reading competitions.
Here is a Winter warmer newsletter that they put together: Winter Warmer Reads
Here are some of our winter warmer photographs:
Here are some of our reading together photographs over lockdown:
Here are some of our recent World Book Day pictures:
Here are some of the adults at school showing that they love to read:
Every year we have a Holly Park Book Swap. Children bring in books they dont want to read and take a new book home. This is a great way to reuse and recycle books. Here are some pictures:
We also enjoy reading outside. In each playground we have a reading shed. Here it is:
Every month we invite our parents in to share books with us at the start of a school day. Here are some of them:
Engaging Parents
We feel that it is very important to engage parents with reading.
Here is a PowerPoint from a recent online parent meeting about reading:
Our approach to phonics    
At Holly Park we use a full Systematic Synthetic Phonics (SSP) programme as recommended by the government. We use Phonics Bug by Pearson Education. Phonics Bug is one of the government recommended phonics programmes.
There are sequenced lessons for all Phonics Phases, this includes lesson plans, whiteboard activities, photocopiable resources and lots of other resources for the application of phonics. It is very  comprehensive. The reading scheme fully supports the progression of phonics teaching so that children can begin to read independently very quickly – using their growing phonic knowledge. 
Our work is further supported and enhanced by our own memorable teach programme.
Our reading book scheme in EYFS, KS1 and for some pupils in Year 3 is 'Bug Club' This is an ' e reader'  library of books which follows  the teaching of phonics in school  and fully supports children with decoding words to developing fluency
We use Bug Club Phonics books. With 134 fully decodable readers with fiction and non-fiction titles from Phases 2 to 5 this  ensures children read from books with the sounds they know as they are learning to read. All titles are also available in an engaging online reading world which includes allocatable eBooks so all children can apply the knowledge and skills from their phonics lesson at home that night.  Bug Club Phonics is one of the DfE's approved phonics teaching programmes and aims to help all children in your school learn to read by the age of six in a fun and accessible way.  Following its own proven progression, the whole school programme matches the National Curriculum and Early Learning Goals.
We also use Bug Club Guided Reading. Bug Club Guided Reading at Key Stage 1 is centred around books that children want to read. Guided reading cards accompany each of the books and cover multiple sessions that go into depth with each text. These focus on questions that will challenge and grow the children's comprehension skills. There are also accompanying  activities to support each title and extend learning.  Bug Club Guided reading is a robust guided reading programme with over 250 engaging texts across Key Stage 1 and 2.  Bug Club Guided helps children master fluency and deepen comprehension.
The Curriculum
Nursery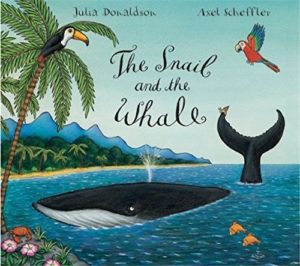 Communication skills underpin all literacy skills and so we give children lots of opportunities to develop their listening, understanding and spoken language through sustained conversations between children and adults, one-to-one, in small groups and during their own initiated activities. We develop children's auditory and phonological awareness through carefully planned activities that are based on the Phase One.
Children have lots of opportunities to join in with rhymes, songs and repeated refrains in books during story time sessions. They also have opportunities to play games such as `Sound Socks` where they have to tune into different sorts of sounds.
The adults working in Nursery also help to develop children's auditory and phonological awareness during children's self-chosen activities. For example helping to sing rhymes such as `Incy Wincy Spider` while supporting children at the `Water Tray`. When appropriate some children will be supported in starting to link phonemes to graphemes, identifying initial sounds in their own and familiar names, and linking them to letters. A love of reading is fostered through core books that are used to develop cross curricular topics.  For example,  the popular story about a bear going into space ,`Whatever Next` could inspire  a  topic about `Space`. Children are also encouraged to choose books from the Book Areas to take home to share with their families.
Reception
During Reception children continue to develop their auditory awareness through activities such as `Silly Soup` and they also develop their phonic knowledge, linking phonemes to graphemes, through carefully sequenced daily Phonics teaching using our own `Memorable Teaches` based on Phases Two, Three and Four.
Any children falling behind are quickly identified and receive additional support in `Pre-teach` Phonic Interventions. All children in Reception practise and consolidate their phonic skills through daily shared reading activities using the online Bug Club books and through one to one guided reading. They also practise reading these online books at home with their parents and carers.  Our online reading scheme matches the progression of phonics teaching, enabling children to apply and really consolidate their phonic skills. Children also have lots of opportunities to apply their phonic skills during their own self chosen activities. For example they use phonic skills to help them write food orders in the Reception Café and enjoy dressing as aliens as they read `alien` words to their friends. Learning in Reception is based around high quality storybooks, these texts inspire and underpin cross curricular learning and help to foster a love of books and reading and children are also encouraged to choose books from the   Book Areas to take home to share with their family.
Year One
Children begin Year One by recapping Phase Four before quickly moving onto Phase Five. We use a variety of approaches when introducing the alternative graphemes for reading eg memorable teach, the interactive whiteboard and games during daily phonics sessions in Year One. The alternative graphemes for reading are taught in their family groups. These are taught first, followed by the alternative graphemes for spelling later in the year. 
Children learn a range of alternative graphemes and begin to identify and read them in texts. Children's progress in phonics is monitored on a daily basis by the class teacher and children who need additional support are identified for intervention groups run by the TA such as Toe by Toe. Children have opportunities to apply and consolidate their phonic learning with activities in the continuous provision for example word tub games. Whole Class Guided Reading sessions happen every day using our online Bug Club Reading Scheme. These online texts are closely matched to the phonics covered in day to day teaching. These books also provide children with the opportunity to develop their comprehension skills by answering questions about the text. A love of reading is fostered through the use of quality texts that are linked to cross curricular topics. Children develop a deep understanding of these texts; they are encouraged to talk about them and they use them to inspire their own writing. Year One children continue to enjoy listening to stories every day and they are also encouraged to choose books from the Book Areas to take home to share with their families.
Year Two
During Year Two Phonics teaching follows the Phase Six phonic progression. The children will learn some of the rarer GPCs (Letter to Sound correspondence). They will be taught how to spell the past tense forms of verbs, learn about suffixes and continue to develop their knowledge of the spelling system.
Year Two children will practise and consolidate their reading skills during whole class daily reading sessions using our online Bug Club reading scheme. These online books are carefully selected to match the Year Two phonics progression. Children who need additional support with their reading have the opportunity to read one to one with their teacher. Children also read Bug Club books (that are carefully matched to children's individual levels) at home with their families. Topic learning is often linked to high quality core books and teachers read these texts to the children during daily story sessions. Children are encouraged to foster a love of books by engaging with these quality texts and also by choosing two books from the Book Areas to take home to share with their families. During their time in Year Two children will read longer and less familiar texts independently and with increasing fluency. They will also learn a range of comprehension strategies and will begin to use inference and deduction to deepen their understanding of texts. Over the course of the year children will explore a range of genres that include; information texts, storybooks and poetry.
Here are some additional phonics resources:
Key Stage 2
Individual Reading
Children in KS2 they begin the Holly Park Reading Challenge in Y3. This progresses through Blue, Red, Bronze, Silver, Gold, Platinum and Diamond levels. Books cover a huge range of real books, from classics to modern books.
Many different authors are represented and authors from around the world are represented. Our Holly Park global community is also represented in the book lists. The Challenge is always being added to as new books are released. The challenge also includes Non Fiction books at every level.   At each level the children read ten books. Children receive an award in assembly after every 10 books read.
Here are the book lists:
And here is the layout of a Book Review which can be printed out and filled in.
Here are some reading Challenge tasks that can be completed after a book has been read Reading Challenge Tasks
Daily Whole Class Reading
All classes in KS2 have a daily whole class Reading Session. The children have a class reader and read this together. The text is generally quite challenging. The children complete oral comprehension questions based on this book.
Alongside the daily reading, the class may have a class reader connected to their topic. They read this together and some of the curriculum work will be based on this book.
Each year group plans a Reading Roadmap to ensure that there is a good coverage of fiction, non fiction, poetry and different genres.
Here are some example Reading Roadmaps:
Reading Intervention
Children who need additional reading support may be part of a smaller guided reading
Phonic Interventions Year 3, 4 and 5
Children who are falling behind in their literacy skills are quickly identified by Class Teachers. These children are assessed to uncover where their gaps in learning are. Phonics groups are then organised to teach Phoneme/ grapheme correspondence.
These children learn clear strategies and are encouraged to use them consistently to help them develop and use phonic skills confidently. For example they practise looking for digraphs and trigraphs in words before sounding out and blending to read words. These children have regular and consistent support as these phonic intervention groups happen four times a week at the start of the day during Registration.
Here are some helpful phonic resources: