Welcome to Cedar and Beech classes
The teachers in Year 6 are Alice Biggs (Beech) and Dominic Carini (Cedar).
We are looking forward to welcoming Y6 back to school very soon. Please look at the attachments and also watch the videos before your child starts.
Below are short videos showing routines and rooms for Y6 children:
Information for Y6
Online safety
Here is an online safety workshop for parents:
Home Learning
Please ensure that children are supervised when accessing websites.
Home Learning will be deleted each week. 
Here are some home learning activities using computational thinking.

Please complete the tasks set by your teacher on Google Classroom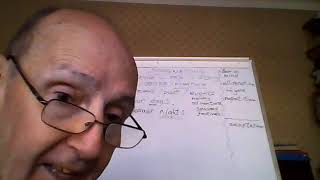 Music lessons
Here is some of Year 6 work.
Two lovely poems: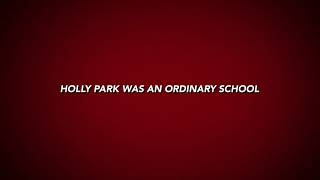 **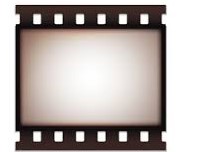 Watch the Super Teachers video!**
———————————————————————–
Our class reporter was Toby. He said: "In maths we have been learning about algebra. We have been solving equations using the BIDMAS technique. In English we have been looking at formal letters and the features that are included in them such as not using contractions and signing off with formal salutations. We wrote letters pretending to be Second World War billeting officers persuading parents to evacuate their children to the countryside. The highlight of the week for me was taking part in the climate change protest in Parliament Square. A group of us represented the school with our own home made placards and we walked 11 kilometres! Finally our class continued to work on our model Anderson shelters. We have tried to make them look as realistic as possible by using green, painted corrugated card for the roof to make it look like grass."
Our class reporter was Milo: "This week we've done lots of fun things, including: painting, making Anderson shelters and a few intense tests to prepare for our Sats. On Monday, we did the 2016 paper: arithmetic, and after break we looked at formal and informal writing and the difference between the two. On Tuesday we did the tricky 2016 paper 2 – reasoning. Last week and before Christmas we started to make Anderson shelters with Mr Carini which are shelters people used to take cover in WW2 when there was an air raid. After lunch we carried on making them with saws and pieces of wood. Next week we will use a glue gun to glue them together. On Wednesday we got the results for paper 1 and got the chance to look through it and see what we did wrong. Then we had art and we learnt about tints, tones and shades and we painted them for ourselves. On Thursday we did the long 2016 grammar test which we will get the results for next week. Friday, we had Enabling Enterprise and we designed a community art centre that may include rooms such as: an art gallery, a photography room and a theatre."
What we have been doing this term:
The year 6 topic this term is based around the subject of mountains. The children will also be exploring the culture of the Ancient Maya in the second half of the term. They have been enjoying reading 'Letters from the Lighthouse' by Emma Carroll. The spring term also sees some children from year 6 taking part in the Barnet Dance Festival and the Barnet Gymnastics Tournament. The children are now beginning to focus more heavily on Reading, Writing, SPaG and Maths as they begin to prepare for their KS2 tests. All of the teachers are now running weekly booster groups to support the children up until test week in May.
Last term:
Beech and Cedar classes have had a great first term in Year 6. The children have been working hard in all subjects and art is no exception! Our focus this term in art has been drawing. The first few lessons were focused on the children becoming more familiar with a range of different sketching techniques before learning how to accurately draw shadows (which linked to our science topic: light). For their end of term focus piece, the children have been working on either a one-point or a two-point perspective drawing – aiming to combine all the skills which they have learnt throughout the unit. The progress over the term has been fantastic to see and some of the final works were outstanding!
The year 6 topic this term is based around World War 2 covering many aspects of this conflict including the Battle of Britain and the Blitz. To support this topic through literacy the children have been reading 'The Boy in the Striped Pyjamas'. They have also been designing and constructing model Anderson shelters in DT.
Earlier in the term the children enjoyed a visit by The Young Shakespeare Company and took part in a workshop based on Romeo and Juliet. In PE the children have been developing their gymnastics and football skills in sessions run by Non-Stop Action.