Welcome to Chestnut and Pine  classes
The teachers in Year 1 are Sharon Casey (Pine) and Emma Fitzpatrick (Chestnut).
General information for Y1
Here are some useful resources for learning at home:
International Day
Year One flew to Russia as they have been learning about Helen Sharman as she trained to be an astronaut in
Russia. The children did some art work based on Kandinsky, wrote their names using the Russian alphabet, found
Russia in atlases and on globes and made cathedrals out of construction.
Here's what we have been doing
In Year One, the Learning Project was cold countries. The children will be focusing on hot countries after half term. The book that they used as a stimulus was 'Lost and Found' by Oliver Jeffers. Their project was cross-curricular so we learnt about lots of different subject areas: they learnt about the South Pole, the North Pole and the equator. They looked at globes, atlases and the computer to find places they know about such as school and home, and places that they didn't know such as Antarctica and the Arctic Circle. The children learnt lots of new words such as southern and northern hemisphere and equator. They made their own weather symbols and completed a weather chart over the course of the week. They thought a lot about water – they experimented with floating and sinking and made a boat that would float.
Year 1 looked at what happens to the way objects look when you put them in water and linked that to artwork by Matisse. They experimented with ice cubes in different locations to find out where they melted fastest – linking this to climate change and the decline of the polar bears. The children learnt lots of facts about cold weather animals from the South and North Pole such as polar bears and huskies and made a non-fiction book with facts, using words such as carnivore and mammal – beginning to learn to classify animals into groups. They used theirown wintery weather to draw a winter tree (they had previously drawn an autumn tree in school) and created some lovely artwork based on work by Peter Brugel. And… they even did winter dances using the music from Frozen Planet, Just Dance and Go Noodle.
Year One started the year taking part in the whole school Learning Project of 'Holly Park Forever'. They focused on people who help us and they took photos of the people who support in Year One. They drew portraits of the adults and discussed the different roles that people play at school. The next topic was 'Here We Are'. In this project, the children started to link the book to their science work of labelling parts of the body. They also learnt about ways in which people are the same and different. Their writing was about how they are the same and different to their friends – which also linked in with PSHE!
The first four weeks in September were spent doing thorough baseline assessments. Each child also read with the teacher on a 1:1 basis. They read a whole book and the teacher completed a running record. From this running record, phonics and key words were identified as next steps for teaching and learning. This was an excellent way to start the year and was so beneficial to future planning, that the teachers would like to do this every year.
The main Learning Project was 'Ourselves'. The children have been thinking about special people, people who help us, things they like and dislike and things that make them special and unique. This also links in with PSHE.
The maths has been focusing on numbers to 10 – they are continuing to follow the White Rose schemes of work. The children have been introduced to part-part-whole models and are discovering ways to work systematically.
The children enjoyed a Virtual Trip to the National Portrait Gallery which took place in the hall. The children loved looking at the art work and drawing their own interpretations of it. They have been focusing on portraits and how to draw people and their features.
ARCHIVE
Here's some pictures from our virtual trip.
Here are some of your pictures from home learning.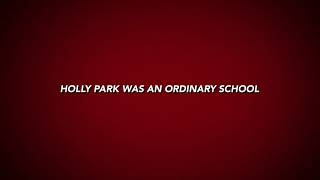 **   Watch the Super Teachers video!**
Our class reporters were Krissy and Nazif. Krissy said: "This week we have been learning about the book 'Nobody owns the Sky.' We have been learning about adding and taking away."
Nazif said: "We have been learning about maths and English. In maths we had to write numbers from 0 to 50. We had to use ones and tens and join them together. Then we had a DT workshop we had to design a model with certain materials. Then it was maths day we had to go on a trail across the school."
Our class reporter was Tyler: "We went to TES offices by coach. We did activities, we did a treasure hunt to look for things in the offices and we had lunch and we went to school."
This is what we have been doing this term:
The Year One children started 2020 by learning their dances for their first Infant Show; all of the children did a great job in the show. Chestnut Class have been involved in a project run by the National Literacy Trust. They visited the TES offices in Holborn and were encouraged to see literacy in a workplace setting. The children did a treasure hunt and shared a book about different occupations with the employees of the TES. After the trip, a box of role play equipment was sent to school to continue the learning and to encourage the writing process in different aspects of life eg writing a shopping list, making a plan for a building etc. The project will be completed by inviting parents in to see the work we have been doing.
Year One have focused on the books Mrs Armitage on Wheels and Mr Gumpy's Motor Car. These stories have been linked to their learning project of 'how things work'. The children enjoyed adapting the stories in their own writing. They have been working on Phase Five of Letters and Sounds and have been reading the Phase Five books from the Active Learn scheme as part of the daily Whole Class Guided Reading sessions.
In maths, they have been learning about adding and subtracting to 20, including exploring the relationship between addition and subtraction. The children are now ready to move onto place value to fifty later in the Spring term.
Last term:
Year One have been learning about People who help us inside our school, inside our homes and in the wider community. We were really lucky to have a visit from the fire fighters from Southgate Fire Station who brought their fire engine and equipment to show the children. Each child was lucky enough to sit in the back of the fire engine while they learnt all about the equipment that is needed to be a fire fighter, such as helmets, gloves, jackets and oxygen tanks. They were shown how the hoses are used and where they are stored and they saw how the ladders are kept and pulled out when they are needed. It was a great morning and the children loved it. The looks on their faces were priceless. The children have written thank you letters to the fire fighters and we are going to send them off. 
Year One's Learning Project has been 'All About Me'. In Literacy, the focus was labels, lists and captions and the children wrote captions to accompany pictures that they drew of themselves, their family and things they can do. They also wrote lists linking with history, comparing toys for babies and toys for children.
The children are currently learning about traditional tales and the focus has been on The Gingerbread Man and The Little Red Hen.  In Maths, the focus has been numbers to ten. This has included addition, subtraction, part whole models, bar models, number bonds and fact families.
The children are now in a good place to move onto numbers to twenty in the coming weeks. We have been learning a lot about colour mixing and primary and secondary colours. We have looked at famous artists such as Mondrian. When looking at portraits we have looked at Paul Klee and Picasso. We have also focused on collage which linked in with our science of senses and talk a lot about texture.
In geography we have been talking about mapping and have looked at aerial photographs of the Infant Playground. The children have also been trying to draw a birds-eye view. We have linked our science and have also been looking at deciduous and evergreen trees and have started to talk about weather patterns with the different seasons.