The welfare of our children and their safety is the overriding consideration of the school at all times.  As with all schools, we have a legal duty to look out for signs of abuse in children and report any concerns to the Social Services at the Local Authority, who will carry out the necessary investigations.  We follow the procedures and guidelines set out in the London Child Protection Procedures.
Holly Park School is committed to safeguarding and promoting the welfare of children and young people. All appointments are subject to two satisfactory references and a satisfactory enhanced DBS check.
The Safeguarding Team are:
The Lead Designated Teacher for Child Protection is Maria Michael, the Deputy Head.  She has received Level 3 training for this role, and regularly attends further courses.
The Headteacher, Ann Pelham, is a Deputy Designated Teacher and has had level 3 training.  Diana Kelly and Sally Thomas are also Deputy  Designated Teachers and have had level 3 training.
The Designated Teacher reports to the Senior Management Team and the Staffing and Pupil Welfare Governor sub-committee.
Clare Wischhusen is the safeguarding governor.
Here is the Holly Park Child Protection & Safeguarding policy 

All staff receive appropriate initial child protection training and regular updating, as well as being supervised and supported in the work they do.  All staff and some Governors received updated training in November 2019.  Information is available on how to obtain advice, support and help if there is a concern that a child is being harmed in any way.
Holly Park follows Safer Recruitment of staff procedures.  Interview panels always include members who have completed Safer Recruitment training.  All staff are required to complete an enhanced DBS (Disclosure and Barring Service) check before they can work in the school.
The school maintains a single central record that contains all of the data required by Ofsted.
Here is a checklist of Safeguarding-compliance

The Holly Park  Safeguarding Audit for Schools.

All adults should be aware of the DfE booklet: Keeping Children Safe in Education
Further information about safeguarding children in Barnet can be found on the Barnet Safeguarding Children Board website: http://www.barnet.gov.uk/bscb/
Holly Park School has a range of policies and procedures for paid and voluntary staff to ensure the safety and well-being of children and young people.  Please see the policy section of the website.
The responsibility for introducing, implementing, and maintaining the Safeguarding Policy rests with the Governors.   They formally review the policies in line with the monitoring review system.
Here is the Holly Park policy on Looked After Children 

The Pastoral Team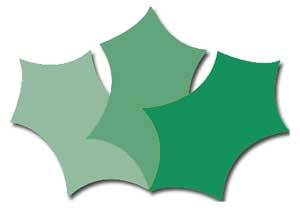 The Pastoral Team consists of Maria Michael – Deputy Head,   Diana Kelly – Children's  Co-ordinator; Andrea Needham– Pupil Welfare Officer and  Kathy Puzey – Learning Mentor.

The Pastoral Team meet regularly to discuss children currently facing difficulties and who may benefit from some extra support or attention. The care of children and adults in the Holly Park community is an important part of every day.  Our aim is to provide a supportive and friendly atmosphere for all our families and children to help them achieve their potential.
If there is a problem, your first point of contact should usually be your child's class teacher or key worker.  They will often be able to reassure you that the problem was dealt with appropriately, or support you with a concern.  They are available in the playground most days for a quick word, or if it is a longer or more personal matter please make an appointment to see them after school.
Alternatively, or if you wish to discuss the matter further, you could speak to one of our Pastoral Team.  We provide support for families and children who are facing difficulties, and work to promote effective participation in school life.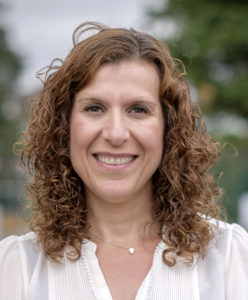 Maria Michael  is our Deputy Head and a member of the Senior Management Team.  She has worked at Holly Park for over 20 years and teaches throughout the school.  As well as her teaching commitments, she is the Designated Teacher for Child Protection.  She runs the School Council and our Right Respecting Champions. Miss Michael monitors behaviour in school and bullying. She is responsible for our restorative approach towards behaviour and implementing the Zones of Regulation. Miss Michael works very closely with our learning mentor and attends lots of courses about wellbeing and mental health which she shares with pupils, staff and parents.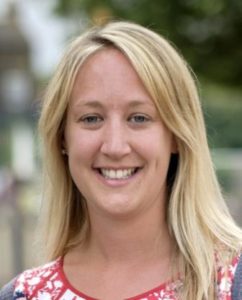 Diana Kelly – Children's Co-ordinatorDiana Kelly is our Children's Co-ordinator and a member of the Senior Management Team.  She is the school SENCo (Special Educational Needs Co-ordinator) and Inclusion manager. Mrs Kelly teaches individuals and small groups of children who need extra support, and is the line manager for our teaching assistants who work with pupils with EHC plans. She is available to support parents who have concerns about their child's progress.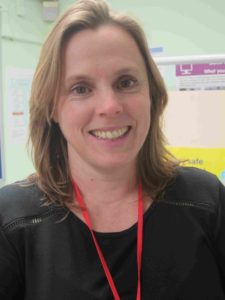 Andrea Needham is our Pupil Welfare Officer.  She has worked at Holly Park since 2017 and looks after the medical and first aid needs of all the children in the school; as well as providing emotional support to children. Ms Needham deals with all attendance matters and is responsible for contacting parents when children are absent.
Kathy Puzey is our Learning Mentor.  Her role is to support children in overcoming barriers to learning and helps to enhance their emotional wellbeing.  She works with children individually, in small groups and with whole classes to build confidence and self esteem. She offers support and organises activities in the playground at playtime and lunchtimes.
Female Genital Mutilation (FGM)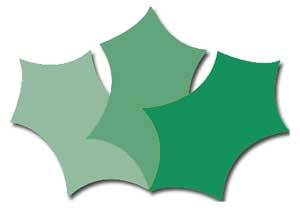 Female genital mutilation (sometimes referred to as female circumcision) refers to procedures that intentionally alter or cause injury to the female genital organs for non-medical reasons. The practice is illegal in the UK.
An estimated 137,000 women in the UK are affected by female genital mutilation (FGM). However, the true extent is unknown, due to the "hidden" nature of the crime. The girls may be taken to their countries of origin so that FGM can be carried out during the summer holidays, allowing them time to "heal" before they return to school.
There are also worries that some girls may have FGM performed in the UK. FGM is usually carried out on young girls between infancy and the age of 15, most commonly before puberty starts.
If you suspect that a child has been withdrawn from school to undergo FGM, or becomes aware that this practice has taken place, they must report it to the headteacher. The Serious Crime Act 2015 states that teachers have a mandatory duty to report to the police cases where they discover that an act of FGM appears to have been carried out.
The Barnet MASH team can provide support and referrals can be made to them by any parents who have a concern about a child
The NSPCC have a helpline for anyone who is worried a child may be at risk. Calls can be made anonymously to the free 24 hour FGM helpline on 0800 028 3550 or by e-mailing fgmhelp@nspcc.org.uk
Parents may be interested in a short film called – These are our Friends (a film made by young people who speak out against FGM) which can be found on this website.
Similarly there is another film on the same website  called A Change has Begun (a film with survivor led accounts)
There is also a useful clip on Youtube for primary aged pupils called My Body My Rules (focusing on children having the right not to be harmed and to be kept safe)
The British Somali Community (BSC) is a women's led organisation with in depth knowledge, expertise and experience of FGM. They can be contacted at info@britishsomali.org