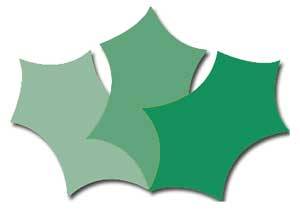 Holly Park has four school councils made up of pupils from each class: the School Council, the Eco Council,  the Learning Council and the Healthy Living Council. There are also Junior Travel Ambassadors and Play Leaders. 
Read our Pupil Voice newsletters:
A survey of Years 4&5 was taken and here are the results:
What would you tell a visitor that is good about Holly Park?
Displays help us if we are stuck

Holly Park is a kind school

I learn so much in my lessons

You have a good experience at this school

Teachers are good at explaining things if you don't understand

I like the daily mile

The school teaches everyone to be kind

The food and dining room are good

They take care of us if we are hurt

The school keeps us safe

The school teaches us for when we are older

The topics we learn are fun

I like fluent in 5 maths

Assemblies teach us about the future

Displays help us learn. Displays are fun

Frequent maths lessons

Tasty lunches

The rules are good and easy to remember

Fun trips

There is a no bullying policy

We get awards for reading

You can be in sport competitions

The food and desserts are good

The school keeps me safe

If I need help people are there for me

The staff are very kind and helpful

There are lots of books to choose to read

People are kind

The equipment is good

Clubs

We learn different things every day

Lessons are fun

We have healthy snacks

Teachers explain the work clearly

Holly Park is clean

It is a good safe school to be at

We do different sports every half term

There are great teachers

Playtimes are fun

There is good learning and good education

Well behaved children

Trips and events

There are special days to express yourself

The story garden

Staff keep us safe

The food is superb

We learn new things

We use equipment in maths

You can make friends easily

PHSE is really good and an important subject

Kindness is tremendously good

A nice dining room

Staff are always nearby to keep you safe

Catering is always improving

We get awards

The school is cared for

Holly Parkers respect you

Teachers are kind

There's lots of fun here

Everyone is treated equally

There are good friends here

I love computing

Science experiments are fun

I like maths

I like the trips

There are a good amount of break times

We do a lot of clubs'

I like that we do plays and class assemblies

The lessons are good

Teachers think about your health with the new snack policy

Children have a say

The food is good

Teachers talk to you if you are worried

We are a Rights Respecting School

The wellbeing garden – I feel safe and calm in there

My teacher challenges me

I like the rules

We learn about different religions

Techers are thoughtful and kind to me

I appreciate that the school reminds me to be healthy and kind to people from other backgrounds

I enjoy PE

Mrs Puzey is good

The playground is fun

I like the learning

I like working hard and getting house points

Special days are amazing

The Headteacher is good

I enjoy residential trips and school trips

Everyone is kind and welcoming

They teach us in a fun way

The teachers are great

Everyone is treated with equity

I like the playground

I like playing the cello here

The school is getting better and better

I like how we respect everyone from different backgrounds

I like school dinners

I like that I am challenged in my lessons

I like talk time so we can chat about what bothers us

I appreciate how the school wants us to look after ourselves

I love Holly Park because of the learning

Lunchtime supervisors are kind and caring

There are lots of councils

Lessons have interactions

I like DT and art lessons

I like the reading challenge

The school cares about you

Holly Park cares about the children and their ability to learn

How much sport we do

Mental health first aiders

Cartoon drawing club

Poppy – I like that we can see her

My friends make me happy

I like fish and chip Friday

I like the new food company

I can talk to someone if I am upset

School Fairs

We support any religion and all races

School uniform is good

I like my class

The ball area

Lessons are not too easy
What do you think we can improve at Holly Park?
More art

Bigger classrooms

More shade in the playground

Even more on anti-bullying

More art and geography

More to play with at playtimes

Better toilet facilities

Have our own rubbers

Longer school days

Read outside in the summer

Children should look after equipment better

More clubs

Less complaints in the ball area

More gymnastics and dance

Teachers shouldn't be too hard about joined up writing

The snack policy could have more options

Use the wall bars in the hall more

Less maths

I'd like longer lessons

Start school trips earlier like 6am so we get longer

Even more trips

Less talk about mental health

More table tennis bats

No bullying at all

Change the hand driers in the toilet

Longer breaks

Longer marble treats