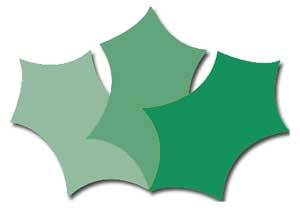 At Holly Park we have many activities that help us think about the wider world and our global links:
Language of the Month

Black History

Values

Spanish teaching from Reception to Y6

Community languages on display

Displays reflecting the global diversity of our school

Links to other cultures through the curriculum

Special curriculum days

Workshops and visits

Eco issues
Our International Charity – UNICEF
We chose UNICEF as our International Charity for 2021/22. UNICEF asked the world to turn everything blue to raise awareness for children's rights so we asked the children to wear blue  and we asked families to donate £1 to UNICEF. Miss Michael led an assembly to explain to the children about UNICEF.​
International Charity 2021
We supported our International charity 'Just One Tree.' Children wore green to represent trees. Just One Tree is a non-profit initiative removing CO2 from the atmosphere through global reforestation. Just £1 plants a tree. They fund reforestation organisations around the world focusing on areas severely affected by mass deforestation. They have planted trees in Kenya, The oceans, Haiti, Madagascar, Indonesia, Nepal and Zambia. ​
International Charity 2020
 Our International Charity this year is United World Schools. It is a charity that works in some of the world's poorest regions to give every child access to free education. We asked the children to reflect on their right, Article 28:Every child has the right to an education and to do two things: 1. Design a poster with the Holly Park logo, Article 28 and also the title "School is great because…". and to donate £1 to United World Schools via School Money.
International Day 2020
We have an International day each year as we believe that it is very important to celebrate our very richly diverse school community. It is important for children to think about their family backgrounds, consider the countries they identify with and find out about other cultures and countries in the world to see their similarities and differences. The children had the opportunity to do some research about another country and to make a postcard about that country. They also had the opportunity to be able to celebrate their own cultural heritages.
Many made delicious foods from all over the world – such as Irish soda bread, Baklava, fish and chips, jerk chicken, English breakfast and Polish dumplings. There was food from so many countries – Greece, India, England, Russia, Jamaica, Poland, Ireland, Kosovo, France, Italy and many, many more. I only wish I had got to taste some of it.  Here are some of the postcards and activities:
We are all Unique – We have an Identity
This PHSE task links with Article 7 – birth registration, name, nationality and care. Every child has the right to be registered at birth, to have a name and nationality, and, as far as possible, to know and be cared for by their parents. We are all different. We are all unique. We have different names, different hobbies, different dates of birth, we look different, we were born in different places. We all have our own identity. We asked the children to think about their own identity. We asked the children to draw their hands.​