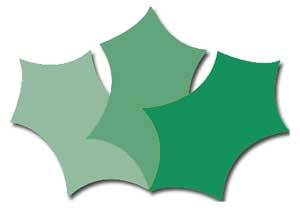 At Holly Park we have many activities that help us think about the wider world and our global links:
Language of the Month

Black History

Values

Spanish teaching from Reception to Y6

Community languages on display

Displays reflecting the global diversity of our school

Links to other cultures through the curriculum

Special curriculum days

Workshops and visits

Eco issues
International Charity 2021
We supported our International charity 'Just One Tree.' Children wore green to represent trees. Just One Tree is a non-profit initiative removing CO2 from the atmosphere through global reforestation. Just £1 plants a tree. They fund reforestation organisations around the world focusing on areas severely affected by mass deforestation. They have planted trees in Kenya, The oceans, Haiti, Madagascar, Indonesia, Nepal and Zambia. ​
International Charity 2020
 Our International Charity this year is United World Schools. It is a charity that works in some of the world's poorest regions to give every child access to free education. We asked the children to reflect on their right, Article 28:Every child has the right to an education and to do two things: 1. Design a poster with the Holly Park logo, Article 28 and also the title "School is great because…". and to donate £1 to United World Schools via School Money.
International Day 2020
We have an International day each year as we believe that it is very important to celebrate our very richly diverse school community. It is important for children to think about their family backgrounds, consider the countries they identify with and find out about other cultures and countries in the world to see their similarities and differences. The children had the opportunity to do some research about another country and to make a postcard about that country. They also had the opportunity to be able to celebrate their own cultural heritages.
Many made delicious foods from all over the world – such as Irish soda bread, Baklava, fish and chips, jerk chicken, English breakfast and Polish dumplings. There was food from so many countries – Greece, India, England, Russia, Jamaica, Poland, Ireland, Kosovo, France, Italy and many, many more. I only wish I had got to taste some of it.  Here are some of the postcards and activities:
We Are All Unique – We have an Identity
This PHSE task links with Article 7 – birth registration, name, nationality and care. Every child has the right to be registered at birth, to have a name and nationality, and, as far as possible, to know and be cared for by their parents. We are all different. We are all unique. We have different names, different hobbies, different dates of birth, we look different, we were born in different places. We all have our own identity. We asked the children to think about their own identity. We asked the children to draw their hands.​
International Day 2019
Our annual International day was a great success and another example of a broad and balanced curriculum including the global dimension. This year we had a guest visitor (Toa) who led haka workshops for children across the school. The haka is a ceremonial dance or challenge from New Zealand and is part of Māori culture. It is a posture dance performed by a group, with vigorous movements and stamping of the feet with rhythmically shouted accompaniment. Although commonly associated with the traditional battle preparations of male warriors, haka have long been performed by both men and women.  Haka are performed to welcome distinguished guests, or to acknowledge great achievements or occasions. The New Zealand All Blacks perform the Haka at the start of their rugby matches. The sessions began with an explanation of how the Haka came about followed by learning the words to the haka and then putting the words together with the moves. The workshops were great fun and the children really engaged with it.
Also during the day, the children took part in other activities from around the world. Years 1 and 5 took part in Scottish dancing, played a traditional street game from Chilli, did some Arabic art, played Kudado or Ampe and also did some Maori art. Year3 and 4 did Greek dancing, Kho Kho a game of IndianTag, did some Japanese water colours, and Painted some Iznik plates from Turkey.  Y1 also did Japanese leaves. Reception and nursery took part in International activities including Rangoli patterns with coloured rice, mehndi patterns on paper hand templates, flags from around the world, t alphabets from around the world, chapatti dough rolling, maps and buildings from around the world, noodles in the water tray, Chinese writing, picking up rice with chopsticks and they listened to stories from other cultures.  Year 2 did Japanese origami, made flags from around the world and played games from around the world​.
Water Aid Day  2019
Thank you to everyone who came dressed in blue last Friday in support of our International Charity – Water Aid. We chose Water Aid as it supports the work we are doing on the Rights of The Child and UNICEF. Supporting Water Aid links with:
Every child has the right to the best possible health. Governments must work to provide good quality health care, clean water, nutritious food and a clean environment so that children can stay healthy. Richer countries must help poorer countries achieve this.
Every child has the right to a standard of living that is good enough to meet their physical, social and mental needs. Governments must help families who cannot afford to provide this.
Thank you to everybody who gave a donation at the school gate. ​
International School Award

Holly Park has reached the intermediate level of the British Council International School Award.
The judges made these comments: "This is a strong application from Holly Park Primary School, which meets the criteria for the Intermediate level. Well done!
"The introductory statements are informative and convey the context and breadth of the school's activities. There is a partner school, Colegio Atalaya near Santander, with which some good collaborative class-to-class links are taking place. Two further activities, the International Arts, Crafts and Sports Day and 'All Different but Equal' are both appropriate and well-documented. The assessor particularly liked the engagement of the wider community in the former and the focus on UNCRC in the latter, especially the childrens' determination to include a verse highlighting Government's responsibility to look after refugees in a song they had composed.
"The overall commitment is obvious, indeed evident from the front page of the website with greetings in many languages and the Foundation International School Award logo as well as Rights Respecting school.
"Congratulations to all at Holly Park Primary School for your achievements so far in the International School Award programme. This is all very encouraging. "