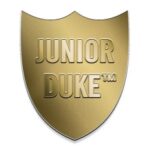 Gold (Y5)
For the Gold challenge the children need to do the following activities:
Cookery – Make a loaf of bread
Budgeting – Plan packed lunches for a week. Go to the supermarket and select everything you need and can afford. Make the packed lunches.
Swimming or Washing Dishes – Show a range of swimming skills  including 2 lengths, a sitting dive, treading water – or wash and dry the dishes for a fortnight
First Aid/Sport – Plan a family day out. Before you go – consider all of the possible risks and prepare a suitable first aid kit
Interest – Demonstrate how to fix a puncture
Computer Skills – Make a power point presentation to show something you have learned about
Music – Research a composer. Or give a solo performance of a song or using an instrument
Drama – Without a book – retell a favourite children's story to an infant class. Or make a recording of yourself retelling the story
Caring for others – Knit or crochet. Make a 20cm square which will be added to other squares and made into blankets for children in Africa​
Eco Challenge – Grow something to eat
Here are some of their pictures.
Caring for others – They have to know or crochet a square 20cm by 20cm. We send the squares to Junior duke and they are joined and made into blankets that go to countries like Africa
Cookery:
Swimming:
Washing the dishes:
Budgeting:
Eco Challenge:
Drama and Music:
Cycle maintenance:
First Aid:
Other skills: