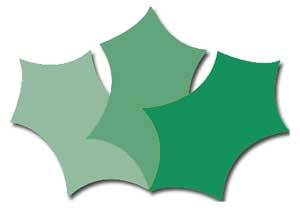 Taking photos or videos – We are happy for parents and carers to take photos and videos of our school production for personal use, but request that these images are not distributed or shared online. This is to show respect and care for the whole school community.
We thank you for your co-operation.
Staff panto – Cinderella is missing
The annual staff panto was a hilarious show which the children adored on their last day of term before the Christmas holidays. The staff love dressing up – especially Mr Carini!
Nativity
The Year 3 Nativity was absolutely wonderful. The children danced beautifully, sang sweetly, played percussion loudly and said their lines very clearly. Every child in Year 3 had a part to play. Many thanks go to the Year 3 teachers – Mrs Mehtar and Mr Bourne for their hard work and enthusiasm with the rehearsals. Many thanks also to Mr Mock and Mrs Spann for organising the costumes so that every
child looked the part. The children participated with energy. Harry in Willow Class played the part of a narrator. Harry said that he liked the fact that he had quite a lot to say in the show. Rafi, in Willow Class was also a narrator. His favourite bit was that the children were singing loud and clear and the audience were smiling because they liked it.
Alia In Hazel Class played the part of an Inn Keeper. Alia said that she was a little bit scared because at the last minute she had to say someone else's line but it went really well and she did a great job. Joe in Hazel Class played the part of a wise man. Joe said that the best bit of the show was walking around the outside of the hall and to look at the star through his telescope.
Candlelight concert
Our traditional candlelight concert was a magical event. A beautiful evening of songs that got us into the Christmas spirit. Both the infant and the Chamber Choir looked very smart and sang with energy and enthusiasm. There were traditional Christmas songs and beautiful songs about starlight with magical melodies. Songs sung in parts and songs with solos and small groups. The children sang modern and traditional songs – as well as songs in different languages. There were songs with intricate harmonies and songs requiring the children to sing expressively. The parents in the audience joined in with some of the familiar songs for this time of year. The Dads' choir added depth and texture to one of the songs. Well done to Mr Hogan and everyone involved.
The Thames Festival – The Scoop, City Hall
A group of Year 6 singers performed at 'The Scoop' near City Hall, as part of the 'Kids' Choir' at the Thames Festival. It was a glorious afternoon – and the setting, next to Tower Bridge, was wonderful. With the River Thames flowing by, they sang about the importance of water for life on our planet, the importance of shelter for refugees and topped it off with a delightful song by Mozart. The singing from our Holly Park children was beautiful. We congratulated the children in assembly this week and Mrs Bawcombe commented on how beautiful the sound of their singing was. Congratulations to Mr Hogan and the children who represented the school so well.
Year 6 show- The Lion King
The Y6 show this year was The Lion King and it was a superb performance from both casts.
Here is Cast B.
Here are pictures from Cast A.
Summer Choir Concert
We were treated to a lovely evening of singing from children in Barnabas choirs Y3-5. We had a wonderful variety of songs – slow lilting songs to rock and roll songs, songs in other languages and songs that were sung at the music festival. We had modern songs, traditional songs. We had solos, songs sung in parts, in harmonies and in rounds. It was a magical evening. Thank you to Mr Hogan and all of the children who took part. The children looked great and sang beautifully – it was an impressive and enjoyable evening.
Infant Choir Concert
Instrumental Concert
Infant Show – Bee Amazed
The Infant Show was indeed amazing!
Staff panto
Christmas wouldn't be the same without the staff pantomime which was a delightful performance of Snow White and the (not quite) Seven Dwarves!
Nativity
Y3 put on a lovely nativity. Here are some pictures.
Candlelight Concert
Our traditional candlelight concert was a magical event. A beautiful evening of angelic songs. There were traditional Christmas songs, modern songs, songs from around the world, songs in other languages and songs from other religions and festivals who also celebrate festivals of light. We had a song for Channukah and a song in Arabic. There was a lovely new African song and a beautiful Christingle song. The choirs looked very smart and sang with enjoyment.