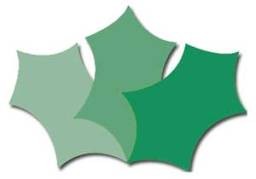 As a parent myself, I really value the opinions and concerns of Holly Park parents. I hope that together we will take the school forward and make Holly Park the best it can be. Ann Pelham – Headteacher
At Holly Park we are proud of our achievements.We were rated GOOD in our latest Ofsted report. You can read the report here: Ofsted report 2018
Here is our previous report from 2011: Ofsted 2011
You can give your views about Holly Park to Ofsted here.
There are various ways that you can give feedback to the school.
You can speak directly to the class teacher about any concerns relating to your child. Teachers are in the playground at the start and end of the school day.
Office staff are always on duty in the foyer at the start and end of the school day to answer questions.
Mrs Puzey our learning mentor is in the playground at the start of a school day if you need to speak to her informally
The Senior Management team are in the playground at the start of each school day if you want to speak to one of us informally
We hold termly informal coffee mornings for parents to come along to find out more information and ask questions. We like to hear your thoughts and ideas.
You can contact governors by e-mail on hollyparkgovernors@yahoo.co.uk
Parent governors tend to be in the playground for informal chats at the start and end of the school day.
We run tours of the school for existing parents in the Spring term to come and look around the school and give us feedback
We do an annual parent questionnaire to find out parent views
You can contact the school office on – office@hollypark.barnetmail.net
You can contact the Headteacher on – head@hollypark.barnetmail.net
What do parents say about our school? Here are some recent comments: 
Comments from reports
Nursery
Great start to her school journey
I could not have hoped for a better team of people to make his first experiences so positive and help him build his confidence
Thank you so much – our son has had the best year and we have thoroughly enjoyed watching his progress and development, all of which is reflected in his lovely report.
Thank you very much for the patience and care you have had with our daughter
We are so delighted that she has made good progress and settled into life at Holly Park
We were really lucky to have such great teachers to support our son's first steps at school. They were all incredible.
Reception
Thank you we are delighted with our daughter's progress
A great report and a great year in reception. Our son has loved every minute of it, Thank you for developing his enthusiasm for learning,
What a delightful report. We have been pleased with his development this year.
Credits to all the teachers who worked with our son. He is a changed boy. We are very happy.
Year 1
Thank you for the wonderful report. Our daughter has really enjoyed year one and continues to impress us with her attitude to learning
I am very impressed with my daughter's progress – thank you to the teachers for all the support
A really good report. So impressed with my daughters progress in school.
We are very pleased with the report. Thanks to all the teachers and assistants hard work and care through the year, we can see how our daughter is developing in to a wonderful person with lots of skills and knowledge.
Thank you for such a detailed and thoughtful report it is incredibly helpful
Our daughter's progress has been amazing
A big thank you all the staff for their hard work
My son always comes to school with great pleasure and felt special. Thank you for your patience, for your understanding and your support
We are really delighted to hear such positive comments about our daughter and her time at Holly Park. She very much enjoys school.
It has been great to see my son's development this year. Thank you to the staff who help children develop their skills creatively, physically, socially and emotionally
Thank you for guiding her towards the confident and able young woman she is becoming
Year 2
What a lovely report. Her confidence has grown and we are very proud of what she has achieved this year
We found the report very helpful. Our daughter feels very proud of her achievements,
Thank you for teaching and supporting our daughter. She enjoys coming to Holly Park very much
We are happy to see our son's personality coming through at school the way it does at home.
He enormously enjoyed all the time he spent in Y2 including the shows and concerts that he is very proud of taking part in. His writing, reading and maths, creativity and knowledge in other subjects have made huge progress this year. He loved every day of this year and was looking forward to coming to school every day.
Year 3
My son has had a great time.
I am proud of what my son has achieved in Y3
My daughter has had a fun filled year
I am thrilled with my daughter's progress this year. She has clearly had an excellent year. Thank you for encouraging her
Thank you for a lovely report and for giving my son an enjoyable time
Great report with good feedback for us to support him. He has responded well to his teacher and we have noticed a positive change
Our son has really enjoyed this year
We are all very happy with this report
Year 4
Our son has had the most wonderful year. The teacher has instilled a love of learning into our son through her inspiring and inspirational teaching.
A great report for my son – I am thrilled.
My son has come such a long way since last year, he has improved so much. His attendance is fantastic
Year 5
A good helpful report
Thank you for being a fun and supportive teacher. I am happy he has had a good year
This was an absolutely brilliant year for my daughter. The learning is fun, enjoyable and interesting. The children are coming to school as if it's their second home. I am impressed how deep her knowledge is in the foundation subjects. She keep s sharing and surprising us with interesting facts and information that she has learnt at school
My daughter has had a very happy year
We are ecstatic with the report
He has made good progress and is very confident moving to Y6
Year 6
The report was beautiful and brought a tear to my eye. Over the years at Holly Park, my daughter has grown into a confident, positive mini adult. Thank you Holly Park!
When our daughter started in nursery, it was quite clear that she was born for school. Holly Park has lived up to every expectation and more. She has the perfect preparation for secondary school.
We are pleased with our daughters report this year. She has enjoyed her time at Holly Park and we are pleased with the progress she has made.
Thank you for a beautiful report – a great ending at Holly Park
You can give your views on our school to Ofsted by filling in this survey.