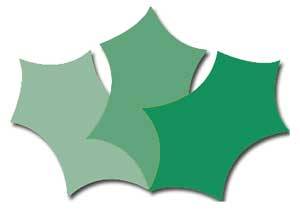 At Holly Park we aim to have high vocational ambition for all of our pupils. We want to increase their cultural capital and make them aware of the wider world they live in and have knowledge of the world of work beyond school.
We want to develop skills for the future and learning about future employment within our children. 
Schools are crucial in preparing pupils for adult life, for promoting equal opportunity and for introducing children to work experiences and encouraging children to aspire to make good choices and understand what they need to do to reach and succeed in careers to which they aspire.
Year 1  – People Who Help us 
Year One were learning about People who Help Us. This linked in with their PSHE  work of keeping safe and knowing who to ask for help.  They had a special curriculum day where they came dressed as people who help us. They also had a special workshop where they got to role play different jobs. It was a fun and engaging day.
Year 2  – The Great Fire Of London
Y2 have been learning about the Great Fire Of London in history. To see what a modern day fire engine looks like and to hear about the job of a fire fighter, they had a visit from the London Fire Brigade, from the Southgate Station. They visited with their fire engine and showed the children around, demonstrating how to use different equipment such as long ladders and the hoses. The children got to have a go with the fire hoses. This was a very exciting visit. Poppy even got to sit in the fire engine!
Year 4 – Dentist
As part of their science work on the human body and teeth, Year 4 had a visit from a dentist. She spoke to the children about what types of teeth we have, how to keep them healthy, and how sugar affects the teeth. Then there was a chance for the children to ask questions. 
Year 6  – Careers Fair 
In the summer term of Year 6 we were delighted to welcome thirteen parents and governors to come and speak to our Year 6 children about their careers in the hope that this would inspire some of our children to be interested and aspire to some of these careers in their future. We had a life coach, a publisher, a doctor, a marketing manager, a café owner, a nursery owner, a forensic scientist, a finance manager, an accountant, a programmer, a news reporter, a teacher and someone who works for Google. It was thought provoking and  fascinating for the children to hear about all of the wonderful jobs.