Welcome to Palm Class
The staff in Palm Class are Angelo Moore, Sarah Walton, Maria Klanga, Maria Yiannaki and Clare Mornington
General information 
Phonics
Here are some useful phonics links for you to use at home:
Home Learning pictures
Thank you for all your lovely pictures.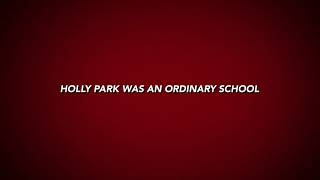 **   Watch the Super Teachers video!**
———————————————————————–
ARCHIVE
At the start of 2020 Reception read `The Tiger Who Came to Tea` and linked this story to a visit to a local Café. The children then used what they had learned during their visit to Boyden's Kitchen to help them set up and run their own café in Palm Class. This has given all the children the opportunity to develop their understanding of health and wellbeing while preparing healthy foods. They have also developed their cooperation skills while working as `chefs` and `waiters` and have used their phonic skills when writing down food orders. As part of this topic on `Healthy Foods`, Reception have also read `Oliver's Fruit Salad` and `The Shopping Basket`.
These books have been used to underpin both literacy and numeracy activities. The children have made up their own number stories, using subtraction and addition strategies and have used their knowledge of Phase three digraphs and trigraphs when writing shopping lists and letters to their parents asking for food items for the café. Reception have now completed Phase 3 of Letters and Sounds and are now starting Phase 4 and have begun to explore reading two syllable words.
Last term:
Reception have settled brilliantly into their first term and have adapted to all the new routines! We have been busy learning about the Seasons and the changes that happen. We went on an exciting Autumn Walk to bring all of our learning in the classroom alive! On our walk we saw how the leaves had changed colour and many of the leaves had fallen on the ground.
We talked about why and how this happens. It was a very cold and frosty morning and the children were excited to share what they noticed. Jack Frost has visited us since then and has helped us to learn all about Winter!
Children in Reception have been settling in to school life. They have started to learn their phonemes and have made good progress with this. They have started to take home their reading books and their key words to learn. The main focus has been on name writing, pencil grip and letter formation.
The children are now ready to start their morning challenge where they are encouraged to sound out CVC words (consonant, vowel, consonant). They have been doing lots of counting activities, linking it to relevant themes such as Halloween and they have started to use Bingo dabbers to record their work.
They are going to start developing home/school links by sending home the toy puppies to spend a night with a child. The puppies have been named and they are ready to be sent home.  The children have been an Autumn Walk, looking at the signs of autumn in the environment. They have also enjoyed their cultural day where the children dressed up in traditional clothes and sampled food from different cultures.