Welcome, Добре дошли, Benvenuti, Karibu, Mirё seerdhe, Dobrodošli, Vítejte,  Willkommen, Kalwsorisate, Bienvenue, Boyei malámu, Sveikiatvykę, Witam, Bem-vindo, Bun venit, Добро пожаловать, Bienvenido, Hoşgeldiniz, آپ کا استقبال ہے, நல்வரவு, ਜੀ ਆਇਆ ਨੂੰ।,  پخير, 欢迎, 歓迎, स्वागत, ברוך הבא, સ્વાગત, καλωσόρισμα,  স্বাগত, ترحيب,  Soo dhawoo
A message from Headteacher Ann Pelham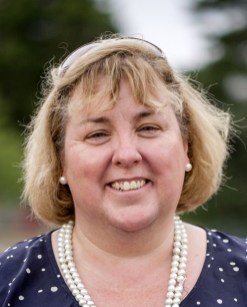 The school was closed to most of our pupils for several weeks last half term due to the Coronavirus.  However, we did have the children of Key Workers coming into school.
This half term we welcome back even more children of Key Workers and now we have three Hubs in operation every day to accommodate children from Nursery through to Year 6 so that their parents can continue their essential roles. 
Over the past few weeks we have done lots of work to prepare the school for children in different year groups to slowly start to return to school following the government announcement. We have made changes to the site; written risk assessments; ordered PPE etc. Slowly across the coming weeks and on a rota basis,  children in selected year groups will begin to come back to school part time.
We are no longer together in the school building and yet we are still very much connected. I am so proud that our school newsletter has continued each week and has become pages long thanks to the contributions made by our Holly Park families. The  community spirit at Holly Park is very strong.
Holly Park is more than just a building, it is about all of us –  the children, the staff, the parents and governors – the community who make up our lovely school. WE are the school and the school is so much more than bricks and cement. This is what is reflected in our weekly newsletters. This is who we are. ​Although the school is still pretty empty for now – the sense of community and togetherness still exists. 
In the words of our school song 'However far apart we are, we'll always be together…..we'll be Holly Park forever!'
Thank you all for your ongoing support
Ann Pelham
Here is the whole school singing our song Holly Park Forever: