At Holly Park we are well known for our high standard of music – both our choirs and instrumental tuition.
Children have been sending in pictures and videos of them practising their music at home.
Mr Hogan also has a  Holly Park Music Library    which  will give you access at home to recordings of some of the songs the choirs are learning. Please be aware of the issues regarding your children accessing the internet – strict parental supervision is essential. He has also created music lessons for each year group during the lockdown which can be found on the class pages.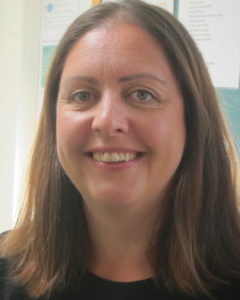 Alongside Mr Hogan we now have Melanie Winters who is a very experienced EYFS and KS1 music teacher and has worked in another Barnet school as a music teacher and assistant head for several years.  She is highly proficient in flute and piano. As well as a degree in education, she also has a degree in music. She has lots of experience coordinating music activities and supporting colleagues in the delivery of this specialist area. She has taught across Reception and all infant year groups. She has been Music Lead in an all through primary school and has organised and led on  whole school music groups. Mrs Winters will teach Reception, Year 1 and Year 2 music each week and  will lead infant music assembly and run the infant choir.​
We have several choirs which are run by Terry Hogan and Mrs Winters.
Infant Choir – any child in Years 1 and 2 may join this choir. We expect full commitment for the year. The choir meets after school on Thursdays.
Junior Choir – any child in Year 3-6 may join this choir. The choir meets at Assembly time on Wednesdays.
Barnabas Choir – this is an 'auditioned choir' for children in Years 3-6. Year 5/6 pupils form 'Chamber Choir'.
Instrumental tuition – children may learn to play violin, 'cello, trumpet, trombone, drum kit, tablas, descant recorder, flute, clarinet, saxophone and guitar.
The annual concert cycle – Our 'Candlelight Concert' involves Infant and Barnabas Choirs and is based around Christmas carols, supplemented with other religious festivals of light occurring at this time of year, such as Hanukkah and Divali. We include a song in Arabic, too.
The annual 'Instrumental Tuition Concert' in February involves the pupils who are learning a musical instrument at school as well as performances from our Wind Band, String Ensemble and Rock Band. Here are some pictures of our instrumental concert.
Infant Choir performs at the Barnet Infant Music Festival in November, the 'Candlelight Concert' and at our own Infant Choir Concert in May,
Junior Choir performs at the 'Three Choirs Concert' in July.
Barnabas and Chamber Choirs perform at the 'Candlelight Concert', the 'Three choirs Concert and the 'Two Choirs Concert' in July.
HPS involvement in the Barnet Music Festival – Mr Hogan works with the borough's Music Adviser to plan, arrange, record the songs, train the pupils (and teachers) across the borough and conduct at the performances for both the Barnet Infant Music Festival in November and the Barnet Schools' Music Festival in June at the Artsdepot theatre.
We are frequently called upon to produce a choir to perform at special borough events and events London-wide or nationwide. These have included performances at the Royal Albert Hall, The Dorchester Hotel and on TV programmes such as the 'Terry and Gabby Show' and the BBC's 'Children in Need'. We have performed 'Henry V' by William Walton with the Royal Orchestral Society.
INSTRUMENTAL TUITION at HOLLY PARK.
A reminder of our age ranges for Instrumental Tuition:
There are many factors to consider when selecting a suitable musical instrument for your child to learn. The age ranges we recommend for Instrumental Tuition are: 
'CELLO and VIOLIN for children in Years 2 – 6; FLUTE, CLARINET, ALTO SAXOPHONE, DESCANT RECORDER, for children in Years 3 – 6; CORNET (for Years 3&4 children) and TRUMPET (for Years 5&6 children); DRUM KIT and TABLAS for children in Years 4 – 6; GUITAR (for Years 5&6 children). 
However, parents should contact Barnet Education Arts Trust to discuss the suitability of their child to the chosen musical instrument. The telephone number is 0208 959 4111.
Barnet Education Arts Trust administers all enrolment and payment details, not Holly Park School.
Mr Hogan who is an advanced skills teacher. He trained at West Midlands College of Education. After a year teaching at a primary school in Holloway he became a professional musician working in the West End at first – and later touring the world on board cruise
ships.
After a few years he returned to teaching in Islington and stayed there for the next 23 years before coming to Holly Park.
Mr Hogan said: "I learned the piano from about the age of 5 or 6 and  taught myself guitar. My father was a dance band leader and I began to sit in with his band on drums during Rock and Roll songs. So, while I was classically trained as a pianist, I soon became very proficient at playing modern music, pop and jazz by ear.
"I developed my skills as an African drumming teacher while working at the Islington Music Centre on Saturdays nearly twenty years ago. The director of the centre, Richard Frostick, still calls me to direct his choirs when he is called away by the British Council to teach abroad. Here I developed my skills in directing choirs and teaching singing. In 2006 I enrolled on a Masters Degree course in Music Education and  passed with a Distinction.
"Looking back, my greatest delight has been in giving hope and inspiration to the thousands of children I have taught. Some of my ex-pupils in Islington once designed a website which they dedicated to me. One boy, 'Jimmy', wrote, "Terry Hogan was a beacon of inspiration in an otherwise dull north London primary school". So I must have done something right all those years ago!
"At Holly Park I can develop the music curriculum in line with cutting edge research – including raising choral standards to heights rarely achieved in Primary education.
"Also I am engaged in a research project for Edge Hill University which examines ways of raising the standards of choral singing across the nation's schools."
The Thames Festival – The Scoop, City Hall
A group of our Year 6 singers performed at 'The Scoop' performance area, next to City Hall, as part of the 'Kids' Choir' for the Thames Festival. It was a glorious afternoon in the early autumn sunshine – and the setting, next to the Thames, by Tower Bridge, was wonderful. Most importantly, the singing from our Holly Park children was beautiful – truly inspiring. It was good to see so many parents and others from the Holly Park community attending the event – and even taking part in the 'audience singing' part of the performance. Congratulations to the children who took part and represented the school so well.