Welcome to Nursery
The staff in nursery are  Louise Wood, Jenny Elia and Alison Rush, Lydia Dennis and Mirisje Kastrati
Picnic time!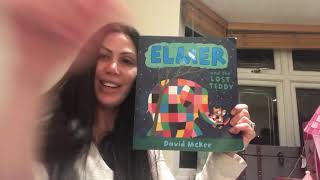 Listen to Mrs Thrasyvoulou reading your favourite story  (parents – please supervise children accessing the internet).
There are lots more stories here.
———————————————————————-
Here is some important information about the safety of nursery children: Safety tips leaflet for the beginning of nursery sessions
The nursery operates two sessions – one in the morning (8.45am-11.45am) and one in the afternoon (12.45pm-3.45pm). The prices from September are: HOLLY PARK NURSERY PRICING
Breakfast is available from 7.45am-8.45am for £7.50
Lunch is from 11.45am t0 12.45pm is £7.50 for the session and £2.34 for cooked lunch – children can also bring packed lunch or go home.
Nursery After School club is from 3.45pm – 6pm and costs £16.90 plus a meal for £2.34.
Extended Services – Paid for places
Paid for places (breakfast, lunch, after school club and paid for sessions) still need to be paid for even if the school is closed due to exceptional circumstances e.g Snow, strikes, adverse weather, lack of heat/water, fire, the need for a deep clean or a national crisis.  In these circumstances payments will still need to be made as staff need to be paid and heating and lighting etc still need to be paid for.
Here's some useful information for parents:
——————————————————————–
In nursery, the children spent a week carrying out 4 different science experiments. First they explored what happened when they put coloured vinegar onto bicarbonate of soda. The children found using pipettes very tricky but they did not give up and they made the powder bubble will lots of colour! In our second experiment, the children explored ice. Each block of ice had a toy inside and the children had to find a way of getting the toy out of the ice. Some of the children tried to melt the ice whilst others tried to break it using a variety of tools. Our third experience was about floating and sinking.
The children passed round objects and spoke about what they felt like. They predicted whether the object would sink or float before putting it into a tub of water to find out. Finally, the children were given magnets and told to find magnetic items around the nursery. They were then taken around the rest of the school building to find more items that were magnetic.
The main focus at the start of the year was to settle in the new children. The first focus was 'Owl Babies and Autumn' with lots of activities to support this such as; reading the story/re-telling story with props making owls with play dough, feathers, eyes and sticks, painting characters, counting activities with natural objects, taking an Autumn walk around the school and exploring natural objects, drawing owl babies pictures, cutting leaves and developing scissor skills, using small world to create an Owl Babies scene, looking at and talking about photographs of own family, drawing pictures of own family and looking at non fiction books about owls.
The Nursery also learnt about Diwali and made diva lamps, rangoli patterns etc to show how people celebrate, They also had fun with Halloween activities such as dressing up and potion making.  The focus in the second half of the term has been traditional tales. They have used the Three Little Pigs. In maths, the children have been introduced to Numicon and they are exploring the different shapes and colours that are used by playing games and matching.