Welcome to Nursery
The staff in nursery are  Louise Wood, Jenny Elia and Alison Rush, Lydia Dennis and Mirisje Kastrati
Here's some information for parents:
The nursery children went on ​a minibeast hunt in the school allotment as part of a big animal topic.
The children have settled well and are enjoying their first term in the nursery.
ARCHIVE
Picnic time!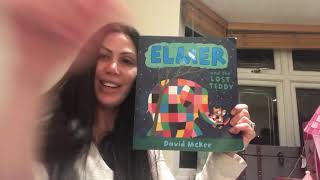 Listen to Mrs Thrasyvoulou reading your favourite story  (parents – please supervise children accessing the internet).
There are lots more stories here.
———————————————————————-
Here is some important information about the safety of nursery children: Safety tips leaflet for the beginning of nursery sessions
The nursery operates two sessions – one in the morning (8.45am-11.45am) and one in the afternoon (12.45pm-3.45pm). The prices from September are: HOLLY PARK NURSERY PRICING
Breakfast is available from 7.45am-8.45am for £7.50
Lunch is from 11.45am t0 12.45pm is £7.50 for the session and £2.34 for cooked lunch – children can also bring packed lunch or go home.
Nursery After School club is from 3.45pm – 6pm and costs £16.90 plus a meal for £2.34.
Extended Services – Paid for places
Paid for places (breakfast, lunch, after school club and paid for sessions) still need to be paid for even if the school is closed due to exceptional circumstances e.g Snow, strikes, adverse weather, lack of heat/water, fire, the need for a deep clean or a national crisis.  In these circumstances payments will still need to be made as staff need to be paid and heating and lighting etc still need to be paid for.
——————————————————————–