Welcome to Rowan and Elm classes
Our teachers are: Lewis Turner (Elm) and Sidra Mir (Rowan)
General information
International Day
Year Two flew to Brazil in connection with their work on rainforests. They have compared the UK and Brazil.
They did some Mola art printing from South America – they carved a design onto foam. They made two different
designs and then printed them together to make one piece of art.
What have we been doing?
Year 2 – this last half term Year 2 started a learning project called Explorers which will lead into the summer term. They began with a focus on the United Kingdom. In geography using Google Earth they first looked at Holly Park and then its location and its relation to London and then London's location in England. They also learnt about the other three countries in the UK and their capital cities, landmarks and culture.
In history the focus was the Great Fire of London and the children played an interactive game to learn about the fire, they also watched Horrible History videos to learn about London in the past and significant people like Samuel Pepys and Christopher Wren. The children made food from all the four countries using their DT skills. In Art the children wove their own tartan patterns out of paper and made kilts. They also had a try at making their own bagpipe using a plastic glove, straw and paper tube. In English the author focus has been on British authors Tom Percival for his PSHE based stories and James Mayhew with his Katie in London and Katie in Scotland stories.
Year Two started the year with the whole school projects of Holly Park Forever. They focused on the diversity of the different children in the class by interviewing each other, asking about the countries that they might come from and the language they speak. The children wrote questions to members of staff. The questions were delivered to the teachers who replied and wrote messages back.
The next topic was 'Here We Are' and they focused on the song 'It's a Wonderful World' with children writing their own versions of the poem.
The month of September was spent with the teachers assessing the children in the same way as the Year One teachers assessed theirs, with detailed observations of their maths concepts and with 1:1 running records of their reading. This has been proven to be invaluable for the teaching that followed on from these assessments as it was tailored directly at the children's individual needs.
The main Learning Project in Year Two was Traditional Tales. They thought carefully about the characters that typically appear in traditional tales, and focused particularly on Little Red Riding Hood. They wrote character descriptions and are now writing their own versions of these stories.
In science, the work was linked to Red Riding Hood by experimenting to find out which material would be the best one for a new cloak for the character.
In PSHE, they studied the author Tom Percival who wrote books such as Ravi's Roar and Ruby's Worry. They focused on the different emotions and feelings. This was then linked with art where the children mixed tones and shades of primary colours by adding black and white. This was then the stimulus for developing a vocabulary for emotions eg red – frustrated, angry, furious etc.
In maths, they have been focusing on the first White Rose units of place value. They have been focusing on partitioning numbers to 100 in different ways such as 67= 60+7, 67=50+17, 67= 5 tens and 17 ones. etc. The children have been learning to make links with their work on numbers up to ten with their numbers now to 100.
ARCHIVE
Here is some of our home learning.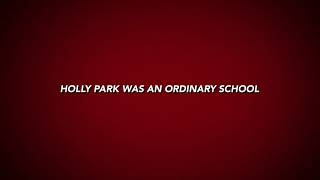 **   Watch the Super Teachers video!**
Don't forget to read your Bug Club books! There are lots of books being read by teachers in Story Corner – scroll down the page to see the chapter books. 
Our class reporters were Ariana and Mihaela. Ariana said: "We have been learning about the rainforest. The tropical rainforest is hot and rainy and lots of different creatures live there. Things like make up have palm oil which comes from trees and is damaging the animals' habitat. If your mum uses make up then she night be hurting the rain forest."
Mihaela said: "We have been learning about rain forest animals. Anacondas eat for one day and they they don't eat for a month. We went to Kew Gardens and we saw lots of plants. We saw bamboo and coconut trees and banana trees. It was lots of fun. As we have been learning take away. We had tricky problems to sort out with our team mates, like 8-3=5 20-10=10 and 26-10=16."
Our class reporter was Jasmine: "Last week we did the infant show and I was Goldilocks. It was all about Charlie Cook's favourite book. We sang songs and told stories. We also did maths. We get two digit numbers, underneath you draw the tens and ones, add the ones together, see how many that is and you do the same with the tens. You add the tens and the ones then you have the finall number! And this is how you add 2 digit numbers!"
Our class reporter was Joshua: "We learnt about Chinese New Year and how it started, who won the race and what Chinese New Year animals everyone in our class is. We are also making a print of our animals. Some children are dragons and others are snakes. I am a water snake."
Our class reporter was Sami. "In English we have been describing Paddington with a thesaurus. In maths we have been doing time and counting in 5s. In science we have been doing dead and alive and put them in place. In RE we have been learning leaders."
Our class reporters were Evie and Anzar. Evie said: "In class this week we leaned about habitats. Habitats are homes for animals for example giraffes live in Africa, they can't live in icy places because there is no food there. We also learnt about the Great Fire of London and Samuel Pepys in 1666. Also we learnt about Paddington. Paddington is a bear and he is finding out new things."
Anzar said: "In maths we have been learning about time. We have learnt quarter past, half past, quarter to and o'clock. In English we have been putting words into exclamations, questions, statements and command sentences. In science we learnt about non living, dead and living. In art we learnt about printing and putting the thing that you are using on and off the paper."
What we have been doing this term:
Year Two have been learning about London and are just about to compare life in the UK to life in a different continent. The children enjoyed watching the Paddington movie and learning about London through this. They have been focusing on the Great Fire of London and have used lots of different non-fiction texts and interactive resources. The children participated in a walk-through timeline, walking back along the decades and finding out about which events had taken place over the last 400 years. The timeline ended at the Great Fire of London, complete with a virtual fire! The timeline was an excellent way for the children to experience how long ago the events took place. They have just started to learn about the Rainforests of the world and start their comparison with London.
The children have been researching facts about different animals and they are making information booklets about them. They have just visited Kew Gardens where they experiences the humidity of the rainforests by going to the Palm House. They experiences how enormous the plants are and they saw the variety of plants that grow in those climates. The children also braved the Treetop Trail where they walked along a bridge at the height of the tallest trees in Kew Gardens. In maths, they have been focusing on addition and subtraction to 100, learning how to subtract by bridging the tens. They are in preparation for their Key Stage One assessments which will take place in May. The Year Two children performed the story of Charlie Cook's Favourite Book for this year's Infant Show. They learnt their lines and acted, danced and spoke brilliantly.