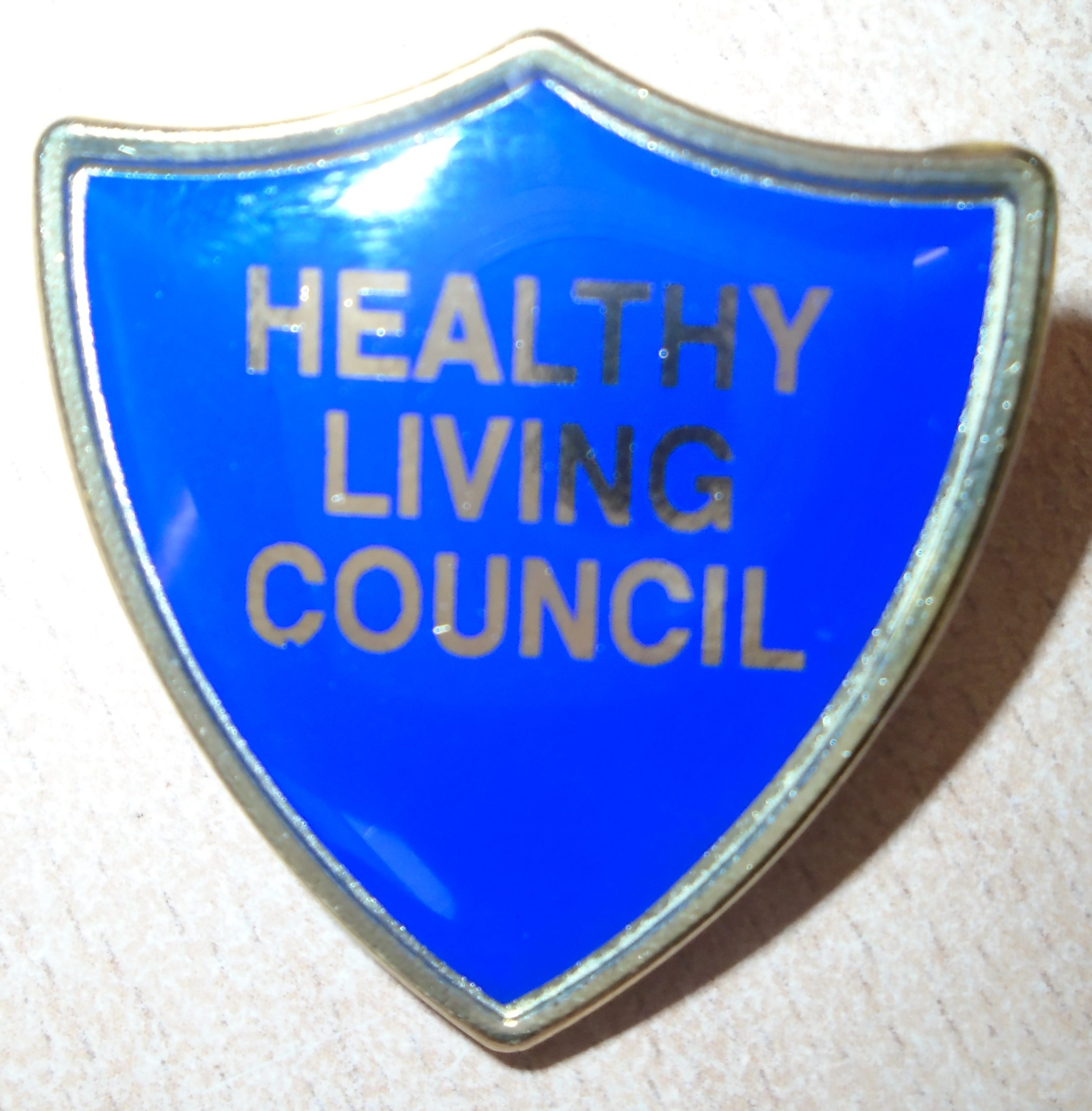 Here is our Healthy Living Council.
Archive – here is what previous Healthy Living Councils have been doing. 
The Healthy Living Council decided what issues were important to them in the school and  decided what they can do about them. They are going to promote physical activity to everyone in the school, children and adults and they are also going to include parents by making posters, leaflets and putting information in the newsletter. They will also support the children in Nursery and Reception to use their new play equipment. They are also concerned that some of the children bring snacks to school that are not healthy so they will launch a campaign which will help children to understand what healthy snacks are and why they are important.
In July the children from Ms Yiannaki's Healthy Living Council travelled to the Olympic Stadium in Stratford to watch the World Para Athletics Championship. The children had a great day watching the athletics and were lucky enough to see a few gold medals won and a world record broken.
On the way out of the stadium the children were fortunate to get their photo taken with Olivia Breen who they had just seen win Gold in the Long Jump
Healthy snack homework
We got some great ideas about healthy snacks from our homework.
Design a Healthy Packed Lunch Competition
At Holly Park we are trying to be more healthy and have been teaching the children about the importance of exercise, drinking water and making the right food choices.  The Healthy Living council came up with the great idea to have a poster competition to 'Design a healthy packed lunch'.  
Over half term and the week after the children can design their poster with their name and class written clearly on the back.  All entries must be in by the 4th November. The Healthy Living council and Mrs Pelham will choose the winners.  Stay healthy and good luck!
Walk to School Week 
Well done to everyone who walked to school this week or who made an effort to park and stride. Walking to school helps to relieve congestion in the streets close to the school and is also a healthier option. Keep up the good work!
Food Education
In October, the Healthy Living and Learning Councils were invited to attend a Food Education Event, organised by the new school caterers.
With children from other schools, our children were split into groups and given the chance to explore seven stands learning more about a healthy diet. 
Learning about the importance of five (or more) portions of fruit and vegetables a day, each about the size of your cupped hand, the children cycled to mix smoothies, tasted unusual herbs, learnt how to make a quick stir fry, extended their knowledge of vegetables, tried quorn (a halal and vegetarian protein source) and saw how using honey rather than salt or sugar to flavour popcorn turned this whole grain into a healthy snack.
The key message of food to give energy was reinforced by the exercise stand where children learnt some quick exercises that were high intensity.
Armed with a goodie bag to make oat cookies at home, and full from all the samples on offer the children had a great trip.
The Healthy Living Council was created in 2014-15.