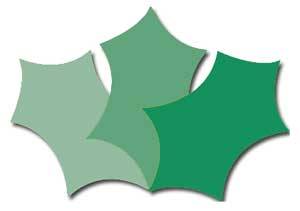 Newsletters are emailed out to parents and carers every week on a Friday. If you do not already receive you can read it here or have it emailed by contacting the office on: office@hollypark.barnetmail.net
To see the full colour version of this week's newsletter including photographs please scroll further down this page. You will also find there a full list of previous newsletters.
This plain version of the newsletter will translate into different community languages using the Google translate button on the right of this page.
Staff News
Mrs Gillingwater is retiring in July. Mrs Gillingwater is a teaching assistant at the school and she has worked here for 26 years. On Thursday 20th July the junior children will be forming a line of honour in the playground at 9am to say goodbye to her and hand her personal messages. Mrs Cozens will be leaving in July. Mrs Cozens has three young children and she has decided to step out of teaching for a while to concentrate on bringing up her children. Daniella Hill (teaching assistant) is also leaving to become a nanny. We will miss them all and wish them well for the future.
Bugsy Malone – Year 6 Show
The Year 6 end of year show has been a triumph and the children should be very proud of themselves. The children acted, sang and danced very well. Both casts of children did a splendid job. The scenery, costumes and props were fantastic and huge thanks go to Year 6 teachers and the Teaching Assistant team for all their work and commitment to produce such a great end of year event. What talented people we have at Holly Park! There are lots of photos here.
Junior Sports Day
Sports days are a tradition at Holly Park. The weather was not exactly hot and sunny however it was dry and great fun was had by all with a whole range of races from skipping to tyre rolling to dressing up, balancing a ball on a quoit on your head etc. The children competed in their teams and many of our Holly Park learning skills were in evidence. There was lots of mutual respect shown. The younger children came out to support the older children. At the end we all enjoyed the parent race! Thank you to Mr Bourne and Mr Carini for their organisation. Well done to all the houses for their participation and congratulations to Hydra who were the winners this year.
National Test Results
As we come to the end of the year, National assessment data for key phases across the school has been collected. Our Early Years data is very strong with over 80% of children reaching a good level of development. This is higher than both Barnet and National. In Year 1 our phonics data was also very strong and significantly increased on the previous year. 90% of children met the standard and again this is above both National and Barnet. At KS1 our attainment was slightly below National but progress of individuals from Reception to Y2 looks good. At KS2 (after remarks are submitted and the data checking exercise in the Autumn) our attainment results will be very close to national. I am very proud and pleased with the progress that our Y6 children have made over the course of this year and the hard work of our Y6 team.
At Holly Park we (and inspectors) are primarily concerned with how each individual child has progressed from their individual starting points rather than percentages who have met expectation. Each cohort is different and presents the school with different levels of challenge due to numbers of children with SEN or English as an additional language and other social and emotional issues. It seems that this year our Y6 children have made expected progress in Maths and better than expected progress in reading Y6 were externally moderated for writing by Barnet moderators. The moderation went very well. They were very positive about the work they had seen. They felt there was a good range of work produced of different types, the children were confident and assured writers even at the lower levels, there was a high standard of technical accuracy with spelling and punctuation – some of the best they had seen across the borough! They were impressed that there was clearly time given over for editing and for children to improve their own writing. Today our Y6 children bring their individual results home.
Choir Concert
 We were treated to a lovely evening of singing from children in Barnabas choirs Y3-5. We had a wonderful variety of songs – songs from many different countries as well as one of their favourite Michael Jackson songs. We had solos, songs sung in parts, in harmonies and in rounds. It was a magical evening. It was delightful to hear Year 3 and 4 children singing operatic arias with such obvious enjoyment. Thank you to Mr Hogan and congratulations to the children!
Class teachers for 2017-18
Nursery: Miss Wood, Mrs Elia and Miss Mornington

Reception: Palm Class: Mrs Moore, Mrs Walton, Mrs Bawcombe, Miss Yiannaki, Miss Klanga, Miss Rush

Year 1 Pine Class: Mrs Casey Chestnut Class: Mrs Mir

Year 2 Elm Class: Mr Turner (teaching this year's Chestnut Class) Rowan Class: Mrs Fitzpatrick (teaching this year's Pine Class)

Year 3 Hazel Class: Mr Bourne Willow Class: Mrs Mehtar

Year 4 Mulberry Class: Mrs Tsenti (teaching this year's Willow Class) Sycamore Class: Ms Owen (teaching this year's Hazel Class)

Year 5 Maple Class: Mr Carini (teaching this year's Mulberry Class) Juniper Class: Mr French (teaching this year's Larch Class) Hawthorn Class Miss Mountford (teaching this year's Sycamore Class)

Year 6 Beech Class: Miss Biggs (teaching this year's Juniper Class) Cedar Class: Mr Stewkesbury (teaching this year's Maple Class)
Diary Dates
Friday 21st July End of term at 1.30pm

Monday 4th September – Inset Day

Tuesday 5th September – Inset Day

Wednesday 6th September – Children return
Reading Books Return
Please return all Holly Park reading books to the class as soon as possible – thank you. We have spent a lot of money on books and don't want them to go missing. Please return junior reading challenge books, guided reading books etc.
Thank you
As the end of the school year draws to a close, I would like to say a big thank you to the PTA committee and volunteers for their continued support for the school and for the amazing events they have put on. I would like to thank the school governors for the leadership support they have given in moving the school forward and most importantly a huge thank you to the amazing and talented staff of the school who work tirelessly and give of their best because of their passion and commitment to the school.
Lost Property
We cannot keep lost property over the summer holidays as the school needs to be clear for cleaning and preparing for September. Please make sure that you take everything home for the holidays – coats, P.E bags, sweatshirts etc. Anything left at school will be disposed of. The lost property bin will be emptied.
Holly Park PTA Cake Sales 2016-2017
Well done to everybody who has baked cakes, bought in shop made cakes, sold cakes, bought cakes from our stalls and eaten cakes! Over the year we have made an astounding £1,038.90 from cake sales. This money will be divided into 3 and will be used to buy something for each of our 3 playgrounds. Well done everybody.
The breakdown was:
Reception £123,

Year 1 £160,

Year 2 £243.15,

Year 3 £103,

Year 4 £141,

Year 5 £193.50,

Year 6 £175.25.
Well done everyone.
Music News
Instrumental Tuition Autumn Term 2017: New Instrumental Tuition timetables will be issued in September. Our Brass tutor has moved his lessons to Wednesday mornings next year. All the other tutors will be teaching on the same days: Violin – Mondays and Fridays; Woodwind (recorder, flute, clarinet and saxophone) – Tuesdays; 'Cello – Wednesdays and Thursdays; Tablas and drum kit – Thursdays; Guitar – Fridays. Next week, we will let parents know the exact starting dates for each tutor's lessons in September.
Thames Festival 2017 A small group of Year 5 singers will perform as part of the 'Kids' Choir' at the Thames Festival on Sunday 17 th September. There will be a rehearsal at St John's Church, Waterloo, SE1 8TY on Wednesday 13th September. We are awaiting confirmation from 'Transport for London' that there will be no cost in terms of transport for the rehearsal. Parents will be expected to bring their children along to the performance on Sunday (17th). There will be a rehearsal of the songs in school next week.
Instrumental Tuition sessions next week: The final violin lessons of the term will be on Monday (17th July).
Apprentice Stalls At The Fair
Thank you to all of our Y5 and 6 children who came to the fair to run stalls. There was quite an air of competition amongst them as they did tattoos, splatted the rat, guessed the sweets in the jar, threw the sponges etc. The results were: Beech £246, Cedar £208, Lime £199, Juniper £156 and Maple £162. This is a fantastic new "apprentice" initiative at our events. Not only is it a significant financial contribution, it is also wonderful to enable the children to obtain hands on experience of running a business.
PTA Summer Fair
The fair on Saturday was a triumph! The atmosphere was amazing – very warm and friendly. The Y5 and Y6 children loved doing their apprentice stalls and we wait to see which of their stalls raised the most money. The ponies were a treat, the inflatable was popular, the food was delicious and the most international we have had in ages. There were lots of very willing volunteers to help at set up and clearing up. All in all a huge success…… and the sun shone! The staff and governors who came really enjoyed it. The PTA raised over £4,000 which is fabulous. A massive thank you to Paul and Amanda and the amazing team of volunteers.
Infant Sports Day
The sun shone and Infant Sports day was a lovely event. There was a huge turn out from parents who cheered the children along! The children enjoyed events such as dressing up race, egg and spoon, skipping etc. The highlight as ever was the parent skipping race at the end!!!! Thank you to Miss Yianakki for organising it.
Value of The Month – Commitment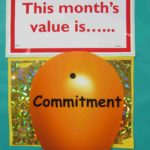 The value for July is commitment. By commitment we mean that everyone: shows loyalty to friends, colleagues and the school is willing to support and show care for those who need help is willing to work to the highest level keeps the school rules
Online Learning – School Investment For Holly Park Children
The school has made a decision to subscribe to Reading Eggs, Mathletics and Spellodrome for most of our children for a one year trial. As a headteacher I have heard positive things about these online learning platforms from other headteachers and from parents at other schools. As a parent if you wanted to subscribe yourself, it would cost you about £80 per year for one. These are exciting interactive programs designed to improve your child's reading, maths and spelling in a fun and engaging way.  Children are able to log-in with their own username and password, which they have been given by their teachers.  They can explore the games and activities on offer and work at their own pace to develop and improve their skills.  The sites are fairly self-explanatory, so please take a few minutes to look at it yourself and support your child as they get to know how to use it.  From time to time we may also log-in at school to check in and see who has been using it and who has not. We will also complete activities in lessons occasionally and the teachers are also able to log in and see what each child has achieved at home.  Your child can collect rewards online on the way.
We have signed up for:
Reading Eggs – Years 1, 2 and 3

     

Spellodrome – Years 3, 4 and 5

        

Mathletics – Years 4 and 5
Please sign into the web address below and you are ready to go with your log in and password. All children have a slip of paper with the information on. www.spellodrome.co.uk          www.readingeggs.co.uk               www.mathletics.co.uk  We hope you have fun using these programs with your child.  It works best if children go on the site little and often over the week, for example 10 to 15 minutes a day rather than an hour a week, but you will know what works best for you and your child. We hope that you find these programs beneficial to your child's learning. They will be especially useful over the long summer holiday. If you have any questions please speak to your child's class teacher who will try to help, although please be aware we are also new to the programs and are still learning too! We have decided to engage with this on a trail for a year and see how it goes so please make the most of it and use it.
Here is the last newsletter of 2016-17: Newsletter 14.7.17
Instead of the newsletter at the beginning of the school year Mrs Pelham wrote a letter to all parents and carers which Introduction letter – September 2016
Newsletter – Available in over 50 languages
Exciting news is that not only can you access copies of our newsletter on the school website if for some reason you don't receive it one week, but the main body of the text is now on the news page each week and can be translated into over 50 languages using the Google translate button on the right of the page. We hope that many of our parents will find this very useful and find communication about important information more accessible.
ARCHIVE: NEWSLETTERS FROM 2015-16
Mrs Pelham wrote a letter to all parents and carers: Introduction letter 
ARCHIVE – Newsletter from 2014-15
Archive – last year's newsletters