This is the Wellbeing offer at Holly Park:
We hold whole school mental health awareness days / weeks with lessons

​We use the Zones of Regulation to help children to regulate their emotions

We use the Restorative Approach when managing behaviour

The school has a Learning Mentor who supports children and their families with emotions and behaviour. She is a qualified Mental Health First Aider

We have a Pastoral Team consisting of the Deputy Head, the Learning Mentor, the SENCO and the Pupil Support Office. We meet once a week to discuss children that teachers are concerned about and how to support them. We are all on the Safeguarding Team.
We are part of the Barnet Resilience programme (we were one of the 5 pilot schools when it first started)

We buy into Barnet's HEWS (Health & Emotional Wellbeing Service) which offers one to one therapy for our children

We refer children to CAMHS

We refer children to Barnet (BICS Barnet Integrated Counselling Service)

We promote Childline 

We use resources from Anna Freud and Place 2 Be

Before Covid restrictions we ran Parent Gym (parenting classes) for our parents. As soon as this is allowed, our learning mentor will train to become a Parent Gym trainer

Our learning mentor is booked to attend the ELSA training next term (Emotional Literacy Support Assistant)

We promote Kooth (online counselling) to our Y6 children

We promote Qwell and Education Support Partnership and the Anna Freud Centre (online counselling) to our staff
Here are our first Wellbeing Champions.
Wellbeing week
The last week of term was wellbeing week. The theme of the wellbeing week was centred around the NHS 5 steps to wellbeing. 
Monday was CONNECT: In class the children learned more about their classmates – sharing interests and hobbies

Tuesday as BE ACTIVE: The classes did some extra exercise – Go noodle. Take ten or the daily Mile.

Wednesday was KEEP LEARNING: Each lesson the children were encouraged to share with the rest of the class what they actually learned in that lesson.

Thursday was GIVE: We encouraged the children to do random acts of kindness in class – giving compliments. playing with lonely children, holding doors, helping with a learning task, comforting others, being upstanders etc

Friday was TAKE NOTICE: Teachers talked to children about being present in the world – we do too much TV, computers, mobile phones etc. We need to take more time to look at the world around us. The children were encouraged to do some mindfulness colouring, or mindfulness meditating or play mindfulness music.
We also had Dress to Express Day. Children were encouraged to wear clothing that
expresses who they are or their personality e.g A sports kit, a favourite colour, a favourite season, their nationality etc
Rainbows For Wellbeing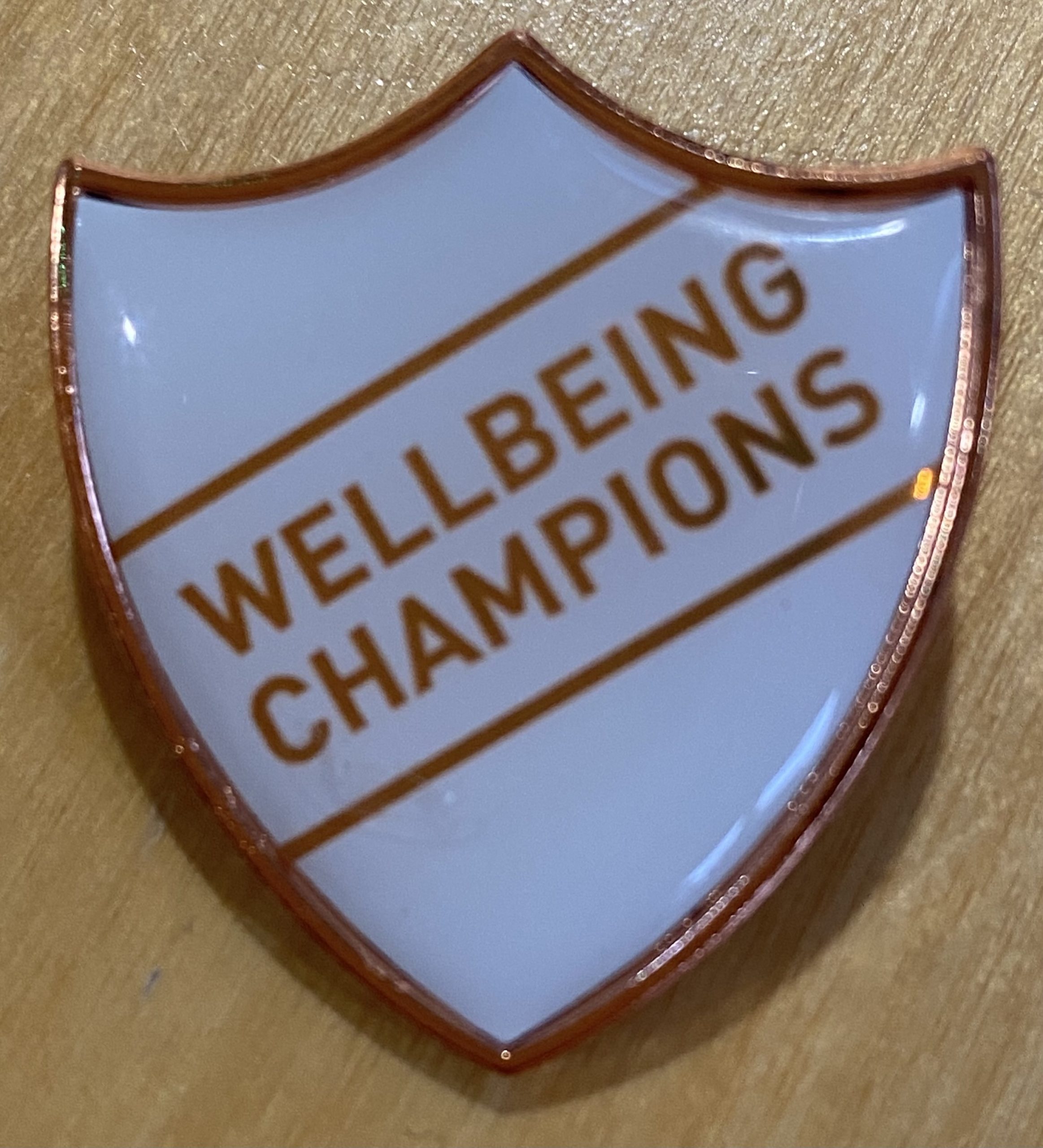 The Wellbeing Champions asked everybody to come to school wearing bright rainbow colours and donate £1 via school money to support the new Wellbeing garden. The Wellbeing Champions hope that by wearing bright colours that it will improve everybody's awareness of the people around us and make us all feel happier inside and out. The money donated will go towards buying resources for the new wellbeing garden which the Wellbeing Champions are designing. Thank you for your support.
You can read more here: Wellbeing Policy