At Holly Park we are proud of our achievements.We were rated GOOD in our latest Ofsted report. You can read the report here: Ofsted report 2018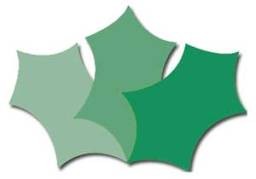 Here is our previous report from 2011: Ofsted 2011
You can give your views about Holly Park to Ofsted here.
As part of our Ofsted Inspection at the end of November, there was opportunity for parents to complete the Ofsted online parent questionnaire – called Parent View. As a school we always do our own parent questionnaire at the end of the Autumn term using the same Ofsted questions. As parents have had opportunity to do this questionnaire and speak to Ofsted inspectors we decided not to do our own questionnaire but to count the Ofsted questionnaire as our questionnaire for this academic year. Thank you to everyone who completed these parent questionnaires. There were 154 responses which is 28 more than 2017 and 41 more responses than 2016.
It is our strong belief that working closely with parents/carers is vital to the successful education and development of all our pupils.  To support this I am keen to engage with parents and carers in a variety of ways including parents' evenings, coffee mornings, information meetings, informal conversations to name but a few.
A particular focus, on an annual basis, is placed on formal consultation in the form of the parent questionnaire and it asks parents/carers to consider a variety of issues.  Along with all of the other channels of information sharing mentioned above, these questionnaires can help to inform plans for the future direction of the school.
The results from this year's Parent Questionnaire were as follows:
 November 2018 Parent Questionnaire – OFSTED Parent View

(Each person who answered represents approx 0.65%)

% Strongly agree
% Agree
Total

Positive

Responses

%

Disagree

%

Strongly Disagree

Total

Negative

Responses

%

Don't know

Total
My child is happy at Holly Park
70
25
95%
4
1
5%
1
100%
My child feels safe at Holly Park
72
23
95%
3
2
5%
0
100%
My child makes good progress at Holly Park
46
45
91%
6
2
8%
1
100%
My child is well looked after at Holly Park
67
27
94%
4
1
5%
1
100%
My child is taught well at Holly Park
52
38
90%
4
3
7%
3
100%
My child receives appropriate homework for their age
42
45
87%
10
1
11%
1
100%
Holly Park makes sure its pupils are well behaved
56
34
90%
4
3
7%
4
100%
Holly Park deals effectively with bullying
41
31
72%
5
3
8%
19
100%
Holly Park is well led and managed
53
36
89%
4
5
9%
2
100%
Holly Park responds to any concerns I raise
53
31
84%
6
7
13%
3
100%
I receive information (verbally or written) about my child's progress
42
45
87%
10
1
11%
2
100%
Would you recommend this school to another parent?
94%
6%
100%
We also thank those of you who shared many positive comments with inspectors in the school playgrounds.  We are pleased that many of the areas we feel are important are also recognised and appreciated by parents. Inspectors commented in the report that:
'Parents have a very positive view of the school and the overwhelming majority of those who spoke to inspectors or who responded to the online questionnaire would recommend the school to other parents'
The inspectors shared the comments that they received from parents with myself and Miss Michael in the final meeting we had with them. The overwhelming majority of comments were positive comments.
A sample of the positive comments the inspectors received and reported to us were –
Holly Park fosters an atmosphere of love, learning, kindness and community that every single member of staff works so hard to foster and sustain
Communication from the school is excellent
As a family we are so happy to have our kids at Holly Park
A wonderful and loving community has grown out of Holly Park School as a natural and organic result of the atmosphere they actively cultivate and encourage within the school gates
It is clear how seriously the school takes its responsibility to be as good as it can be, and create a healthy and happy learning environment
I have a happy child and that's all that matters
I am very happy with the teaching
My child has someone to go and speak to if they need to
The curriculum is exciting, there are lots of clubs and school trips
My child enjoys coming to school
The care and support at the school is excellent
As a parent I feel welcome at the school
The atmosphere within the school and the happy demeanour of Holly Park kids is a testament to the school's success at creating a nurturing and inspiring learning setting.
Here are the results of last year's survey:
 December 2017 Parent Questionnaire
Strongly agree
Agree
Total

Positive

Responses

Disagree
Strongly Disagree
Total

Negative

Responses

Don't know
Total
My child is happy at Holly Park
66%
33%
99%
1%
0%
1%
0%
100%
My child feels safe at Holly Park
60%
39%
99%
1%
0%
1%
0%
100%
My child makes good progress at Holly Park
48%
43%
91%
2%
0%
2%
7%
100%
My child is well looked after at Holly Park
56%
43%
99%
0%
0%
0%
1%
100%
My child is taught well at Holly Park
53%
42%
95%
2%
0%
2%
3%
100%
My child receives appropriate homework for their age
41%
44%
85%
7%
0%
7%
8%
100%
Holly Park makes sure its pupils are well behaved
40%
45%
85%
4%
2%
6%
9%
100%
Holly Park deals effectively with bullying
32%
36%
68%
5%
2%
7%
25%
100%
Holly Park is well led and managed
47%
43%
90%
2%
2%
4%
6%
100%
Holly Park responds to any concerns I raise
46%
42%
88%
4%
0%
4%
8%
100%
I receive information (verbally or written) about my child's progress
52%
46%
98%
2%
0%
2%
0%
100%
Would you recommend this school to another parent
99%
0%
99%
0%
1%
1%
0%
100%
 A sample of the comments received:
Things we do well at Holly Park:
The following were the most frequently mentioned responses, and many are actual comments:
The children are very well behaved
I like the school, it is safe for children
Teachers are always available for parents
Teachers are really caring towards the children
The way they teach children
The way they look after children
Great environment – inviting
Great displays / classrooms and outdoor areas
Holly Park makes children feel included and welcome
Communicate well with parents via newsletter weekly
Home visits before school starting
Having Poppy the school dog – my youngest is always excited when he sees her
The staff seem to genuinely care about the children in their care
Organised
Lovely teaching staff
Make learning fun
Lots of opportunities for parents to be involved in the school – PTA events, reading to children etc
Provide caring, informed and meaningful education and supervision
Instil important values in our children; beyond the academic and so by example as well by teaching
Good strong leadership and steering and 'brill' staff team
Lovely friendly atmosphere
Teachers really get to know the students
Child-centred learning approach
Variety of learning resources
The children know the whole school not just the area they are in, including all staff not just their teachers
Make the school welcoming to parents, which helps build a good working relationship
Communication i.e. what's happening at the school – text messaging, weekly newsletter, website
The way phonics is being taught in Reception seems very fun and engaging for young minds
My son feels valued by his teachers
Happiness is valued
Teaching standard at Holly Park is outstanding
Make learning phonics fun
I think the phasing in ran smoothly for Reception, despite the bulge year
Positive attitude towards learning
Can see a vast improvement since my child has attended Holly Park
Homework
Lovely family centred school with strong community feel
Extend children's learning for their ability
Create a warm and nurturing environment for the children
Ensure child makes good progress – this is monitored and feedback given to parents
Treating each child as an individual and catering to that
The senior leadership team is present and seems approachable on entrance to the school in the mornings and afternoons
The school has various councils which meet
Second language (Spanish) and music are introduced at an early age
Poppy the school dog! So great to have her
The children are always very well-mannered and polite
There is a wonderful community spirit throughout the school
Anti-bullying week – the activities the children did to understand to treat everyone equally
The healthy lunch menu
The community spirit is strong at HPS. Children are encouraged to look out for and support each other.
Children are encouraged to be enterprising and work in teams
Lunchtime clubs
Music lessons.
Respect is prevalent throughout the school
Deliver a broad and balanced curriculum to pupils
Whole school initiatives where children in different year groups work together
Music provision
Are kind and considerate to families with special needs
We feel that we are part of the Holly Park community
They deal with the problems you have
Involving and respecting families – seeing the child in full context therefore offering a meaningful and effective education
Being child-centred' offering education that is relevant to individual over choosing generic targets
Communicate clearly and regularly to parents via different media
Organise fundraising events
Reward good behaviour
A rich, engaging and varied learning experience with many different learning opportunities in the curriculum
Teaching the school values and British values and creating a happy and respectful environment
Encourage music / sport which is great for kids learning and wellbeing in general
Children are encouraged to be independent and are empowered to support each other emotionally and in their learning
Gives good feedback from teachers
Communicates well with the parents
Everyday greet the children at the gates
Trips
The school is very serious about bullying
Forest school
Allow feedback and access to teachers
Clear communication from leaders to parents
Welcoming and positive school ethos
Take the worry and stress out of testing