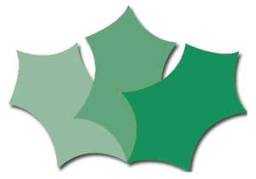 At Holly Park we are proud of our achievements. We were rated Outstanding in the latest Ofsted report: Ofsted 2011
You can give your views about Holly Park to Ofsted here.
Thank you to everyone who returned their parent questionnaires that were sent home in December.  We received 137 responses.
It is our strong belief that working closely with parents/carers is vital to the successful education and development of all our pupils.  To support this I am keen to engage with parents and carers in a variety of ways including parents' evenings, coffee mornings, information meetings, informal conversations, parent tours of the school to name but a few.
A particular focus, on an annual basis, is placed on formal consultation in the form of the parent questionnaire and it asks parents/carers to consider a variety of issues.  Along with all of the other channels of information sharing mentioned above, these questionnaires can help to inform plans for the future direction of the school.
The results of the last questionnaire were as follows:
 December 2016 Parent Questionnaire

Strongly agree

Agree

Total

Positive

Responses

Disagree

Strongly Disagree

Total

Negative

Responses

Don't know

My child is happy at Holly Park

70%

29%

99%

1%

0%

1%

0%

My child feels safe at Holly Park

67%

30%

97%

2%

0%

2%

1%

My child makes good progress at Holly Park

49%

42%

91%

3%

1%

4%

5%

My child is well looked after at Holly Park

63%

35%

98%

1%

0%

1%

1%

My child is taught well at Holly Park

51%

45%

96%

1%

1%

2%

2%

My child receives appropriate homework for their age

33%

47%

80%

11%

2%

13%

8%

Holly Park makes sure its pupils are well behaved

42%

43%

85%

7%

1%

8%

7%

Holly Park deals effectively with bullying

40%

35%

75%

4%

3%

7%

18%

Holly Park is well led and managed

52%

44%

96%

0%

0%

0%

4%

Holly Park responds to any concerns I raise

49%

37%

86%

3%

0%

3%

12%

I receive information (verbally or written) about my child's progress

43%

52%

95%

2%

0%

2%

3%

Would you recommend this school to another parent?

97%

0%

97%

0%

1%

1%

2%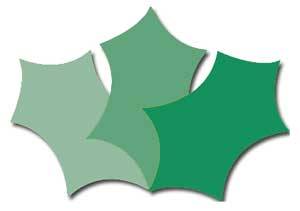 We also thank you for the many positive comments written on the forms.  We are pleased that many of the areas we feel are important are also recognised and appreciated by parents. We will also be considering your comments on areas we could further develop.
Here are some of the comments received.
Things we do well at Holly Park:
Friendly staff and quality of learning

Communication with parents especially via e-mail and text

The school is well run which gives us parents assurances and a feeling of trust

Activities at Holly Park

Keep my child safe and happy

Excellent phonics teaching

Tailoring teaching to individual children

Keeping parents well informed about events and things happening in school

Emphasise the importance of polite behaviour

Family orientated

Making children feel included and fun teaching techniques

Wonderful teachers who care about children's development

Parent meetings – clear teachers know the children, lots of experience

Treating the children as individuals and recognising their strengths and weaknesses

Homework

The children are always so polite and will always stop to hold a door open or let you pass

Fantastic feeling of community

All children's achievements and differences seem to be celebrated and accepted

Teaching children values

Very caring environment

Pupil welfare – encouraging a good sense of community and support

Creative homework

Music and concerts

SMT and teachers available to talk every day and staff on gate in mornings

Effectively dealing with bullying and bad behaviour

Lunch clubs, activities at school

Listen to concerns and act well

Making children feel they belong

Provide a wonderful range of enrichment opportunities such as curriculum days, forest school, Enabling Enterprise

Listen to children via school councils/ circle time/ questionnaires/ governor learning walks

I always get the sense that my child is known, understood and appreciated

Good range of subjects to learn

Community PTA involvement

We are kept informed with activities and communications in school

Security is very good, we feel safe

Effectively deals with bullying and bad behaviour

Lots of interesting and amazing shows, performances and assemblies

Staff members are helpful

The teachers understand the children and make them shine

Good management

Playing area improvements

Lunches

Diverse learning

Overall good teaching

Safeguarding children

Dealing well with bullies

The education in a broad sense

The multicultural values

Holly Park in making an effort to change positively

Holly Park is encouraging healthy eating

School web page

Standard of teaching is good

PTA activities include the whole school community

Clubs and activities for children

Informs about everything

Tackle behaviour issues promptly
In December we carried out a pupil questionnaire with children from Y1-Y6.  We took a random sample of children from each class. To do this we chose six numbers on the register and pupils who were that number on the class register came and did the questionnaire. Miss Michael did the questionnaire with Y5 & 6, Mrs Thomas did the questionnaire with Y1 & 2 and Mrs Kelly did the questionnaire with Y3 &4. In total 83 pupils participated.
It is always interesting to get a feel of what a random group of children think.
Ann Pelham – Headteacher
The results from this year's Pupil Questionnaire were as follows:
| | | | |
| --- | --- | --- | --- |
| Question | %Yes | %No | % Don't Know |
| 1. I enjoy school. | 93% | 7% | 0% |
| 2. My school helps me to be healthy. | 93% | 6% | 1% |
| 3. I feel safe when I am at school. | 95% | 2% | 2% |
| 4. I learn a lot in lessons. | 95% | 4% | 1% |
| 5. Behaviour is good at my school. | 82% | 14% | 4% |
| 6. Adults in my school care about me. | 93% | 3% | 4% |
| 7. Adults at school are interested in pupil views and ideas. | 95% | 2% | 2% |
| 8. I know how welll I am doing at school. | 89% | 8% | 2% |
| 9. Adults explain to me how to improve my work. | 99% | 0% | 1% |
| 10. My school helps me to get ready to move into my next class. | 100% | 0% | 0% |
| 11. The headteacher and senior staff in my school do a good job. | 93% | 2% | 5% |
| 12. I think homework helps us to learn. | 82% | 14% | 4% |
| 13. I can see that the school is improving. | 88% | 7% | 5% |
We also asked the children to think about what they would like to tell people about their school.
Here is a sample of the comments received:
My school is fantastic.

 My school helps me to learn.

We have friendly people in Holly Park.

I am really proud of my school and I am proud to be at this school. My teacher teaches me everything I should know.
 

Holly Park is a good school for children to get knowledge about new things. My school is caring for all children.

It is an amazing school, children expand their learning and I can see that it is improving, I recommend it. I am proud to go to this school, the teachers and staff are really caring. They take in my ideas and it is amazing to be here.

We have lots of good resources, Our teachers try and make learning fun.

We raise lots of money for charity and go on lots of fun trips.

I totally recommend this school but we need more challenging homework. This school is nice and the teachers are super super kind.

 Everyone is kind to you and you can make lots of friends at Holly Park Primary School.

This school is a really good school!!! Your first day will be epic and you'll love it immediately.

 Holly Park is a very good school and every year it gets better and better.

Holly Park is a rights respecting school.

Holly Park is wonderful and respects all religions and is full of fun. It is a great school that I am happy with.
We also thank you for the many positive comments written on the forms.  We are pleased that many of the areas we feel are important are also recognised and appreciated by parents. We will also be considering your comments on areas we could further develop.
A sample of the comments received on what we do well at Holly Park:
Fun and interesting lessons

Range of interventions

The PTA organising different events

Events for charity and fundraising

Head and senior leadership at gates at the start and end of the day – accessible and visible presence

Teacher knowledge of curriculum and children and engagement with parents. They are approachable

Staff encourage the children

I can see the progress my child is making

The school helps my child learn

Music teaching and opportunities for children to perform

Sports clubs

Councils

The variety of subjects being taught

The activities and workshops that the school offer

My child feels cared for and happy

Communication with parents via text and e-mail. Good reminders by text and important information

Pastoral care and emotional support for pupils. Nurturing the pupils

Happy and caring learning environment

The book challenge in KS2 is a success

The range of extra activities e.g. choir, football, school clubs

The staff are always looking to improve the school

The Holly Park values every month

Zero tolerance on bullying

Community spirit

The positive attitude the school has

Excellent culture of support and understanding – a community atmosphere

Trips

It is a safe place

Nurturing each child

Builds good teacher and pupil relationships which enable the pupils to learn a lot more

The school is improving (playgrounds, decoration, new ideas)

Good management

Excellent learning initiatives and learning resources

Promotes respect – the children are always so polite

Praise for the children when they are doing well

There's a really good balance of fun and learning

The teachers really inspire and enthuse the children

The school promotes kindness and warmth

Providing the environment for children to realise their full potential