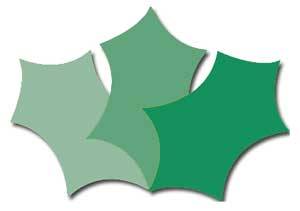 At Holly Park we are well known for our high standard of music – both our choirs and instrumental tuition.
Our music provision is led by Mr Hogan who is an advanced skills teacher.
Mr Hogan trained at West Midlands College of Education. After a year teaching at a primary school in Holloway he became a professional musician working in the West End at first – and later touring the world on board cruise ships.
After a few years he returned to teaching in Islington and stayed there for the next 23 years before coming to Holly Park.
Mr Hogan said: "I learned the piano from about the age of 5 or 6 and  taught myself guitar. My father was a dance band leader and I began to sit in with his band on drums during Rock and Roll songs. So, while I was classically trained as a pianist, I soon became very proficient at playing modern music, pop and jazz by ear.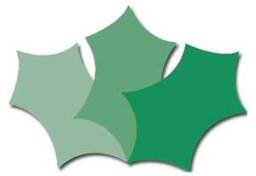 "I developed my skills as an African drumming teacher while working at the Islington Music Centre on Saturdays nearly twenty years ago. The director of the centre, Richard Frostick, still calls me to direct his choirs when he is called away by the British Council to teach abroad. Here I developed my skills in directing choirs and teaching singing. In 2006 I enrolled on a Masters Degree course in Music Education and  passed with a Distinction.
"Looking back, my greatest delight has been in giving hope and inspiration to the thousands of children I have taught. Some of my ex-pupils in Islington once designed a website which they dedicated to me. One boy, 'Jimmy', wrote, "Terry Hogan was a beacon of inspiration in an otherwise dull north London primary school". So I must have done something right all those years ago!
"At Holly Park I can develop the music curriculum in line with cutting edge research – including raising choral standards to heights rarely achieved in Primary education.
"Also I am engaged in a research project for Edge Hill University which examines ways of raising the standards of choral singing across the nation's schools."
See more about our music provision here.
Here are some pictures of our instrumental concert.
These are the songs we will be performing at the Barnet Schools' Music Festival at the Arts Depot.
Song for a Winter's Night:
Sad chorus:
Furies chorus:
No chorus:
No chorus vocal:
Open the gates:
We have lost our Eurydice:
Finale:
Big Yellow Taxi:
Dance Craze Crazy:
Drop in the Ocean:
Drop in the Ocean:
Here are some of the other songs our choir is working on now:
One-of-a-Kind
Pirates
This-Way-That-Way
Under-a-Coconut-Tree
Here is a video of one of our recorder concerts: